Foo Fighters singer falls from stage in Sweden, injures leg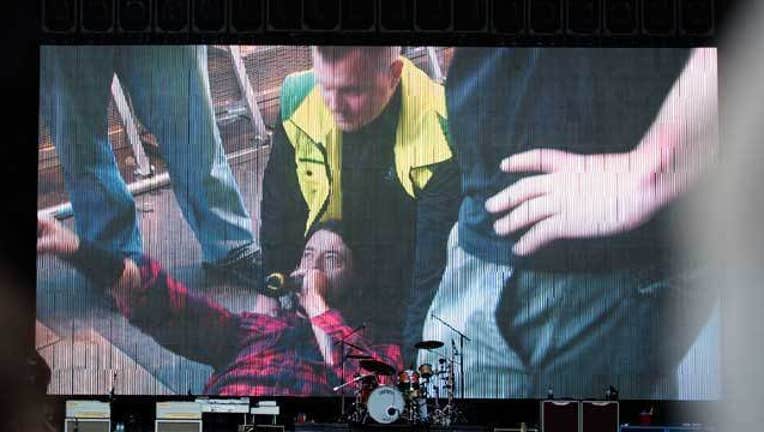 article
STOCKHOLM (AP) — Foo Fighters frontman Dave Grohl fell off the stage during a concert Friday in Sweden and apparently broke his right leg — but still continued with the show.
Grohl's U.S. representative Steve Martin confirmed the fall to The AP and said Grohl finished the concert in Goteborg.
Videos posted on social media show Grohl walking across the stage when he appears to trip and plunges over the edge.
"I think I just broke my leg. I think I really broke my leg," he told the crowd, lying on his back in front of the stage.
The rest of the band resumed playing as Grohl was taken away for medical attention. But he was later carried back on stage on a stretcher with his right foot bandaged and continued the concert sitting down or supporting himself on crutches.
The former Nirvana drummer told the crowd he wouldn't leave the stage unless given orders by a doctor to do so.
Photos from the concert at the Ullevi stadium show Grohl singing on stage and playing his guitar, while his leg is elevated and bandaged.
Later, the Foo Fighters tweeted an X-ray image of what appeared to be a clear fracture in the leg.