Former deputy avoids jail time, sex offender registration for sex crimes involving inmates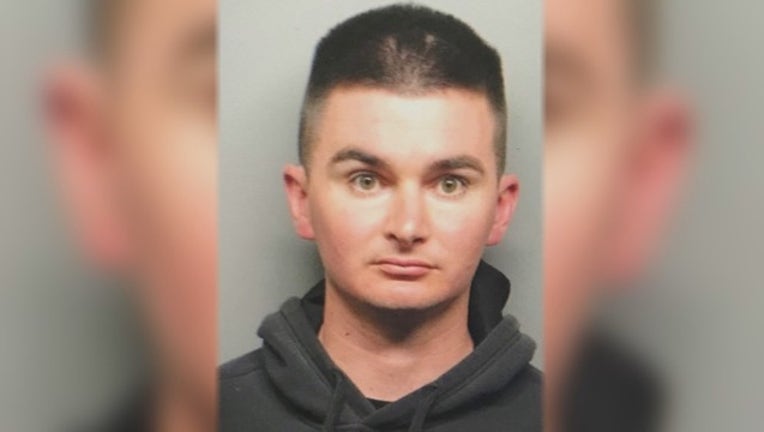 article
MARTINEZ (BCN) A former Contra Costa County sheriff's deputy who pleaded guilty to felony sex crimes involving female inmates avoided serious jail time or mandatory sex-offender registration at his sentencing in a Martinez courtroom Wednesday afternoon.
Patrick Morseman, 28, pleaded guilty to four counts of "sexual activity with a confined, consenting adult," stemming from acts in which he had oral and vaginal intercourse with two women detained at the West County Detention Facility in Richmond on or about March 31, 2018.
Jane Doe 1 and Jane Doe 2, both of whom appeared in custody, recounted the events at an emotional preliminary hearing in April -- saying they had been flirting with Morseman and handed him a note asking if he wanted to have sex, but had not expected him to take the offer seriously.
Dean Aynechi, an attorney representing the women in a now-settled civil case against the sheriff's office, has called what happened "rape."
Morseman served two days in custody at the time of his arrest but the terms of his sentence only require 180 days of electronic home monitoring and three years of felony probation. The sentence will be served out of state, in Nebraska, where Morseman is relocating.
He will not be required to register as a sex offender, however. Deputy District Attorney Jay Melaas said it wasn't required under state penal code, and it wasn't part of the sentencing offered by the judge.
The former deputy will have to surrender any firearms still in his possession and submit to an HIV test in October. The state has already collected DNA samples, however.
He's also been ordered to stay 100 yards away from the victims, and avoid communicating with them in any way.
Defense attorney Melissa Adams declined to comment on her client's behalf. Morseman, who appeared out of custody in a gray suit, was seen smiling briefly on his way out of the courtroom.