Former Fremont teacher gets 195 years to life for child molestation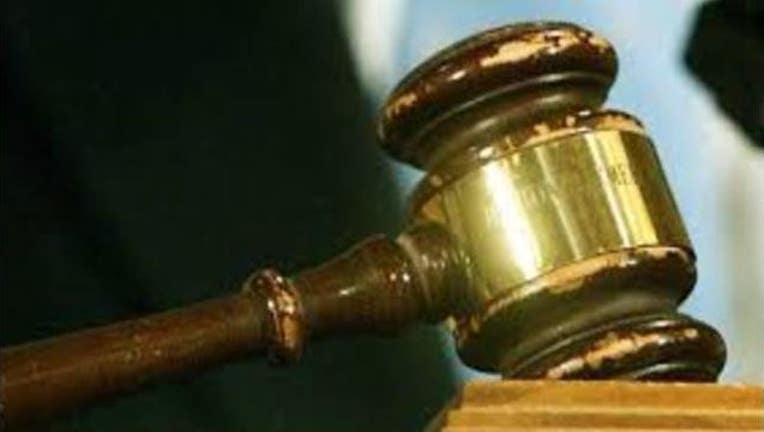 article
OAKLAND (BCN)-- A former Fremont elementary school teacher was sentenced today to 195 years to life in state prison for molesting two young students nearly 20 years ago.
Frank Montenegro, who's now 53, was convicted in March of two counts of lewd and lascivious conduct with a minor under 14 for his acts against one of the boys and seven counts of lewd and lascivious conduct with
a minor under 14 and four counts of aggravated sexual assault for his acts with the other victim.
Alameda County Superior Court Judge Kevin Murphy told Montenegro, "You committed atrocious and appalling crimes and took advantage of two young, vulnerable and fatherless boys."
Murphy said he and other parents trust teachers to protect and educate their children but told Montenegro,
"You violated that trust in a horrible way."
Apparently noticing that Montenegro smirked throughout his trial and sentencing hearing, Murphy said, "You've surrounded yourself with a cloak of self-righteousness" and said he thinks that may be Montenegro's way of
trying to deny what he did to the two boys on multiple occasions between August 1998 and June 2001.
Prosecutor Amanda Chavez alleged in her closing argument in Montenegro's trial that he was a sexual predator who "was motivated by sexual urges in children" and preyed on two vulnerable boys who came from troubled homes.
One of the victims testified that Montenegro began molesting him when he was an 8-year-old third grader at John Blacow Elementary School in Fremont in 1998 and the assaults continued until he was a 10-year-old fifth
grader in 2001.
Chavez said that boy was assaulted at the school at nighttime, at Montenegro's home, at the home of Montenegro's friend and at a motel.
Chavez said the other victim, who had lived in a group home, was assaulted in an interior room at the school during recess periods.
Chavez said Montenegro, who had worked for the district since 1988, fled the Bay Area on July 19, 2001, when police were about to arrest him and went into hiding for 14 years by using a false name until FBI
fugitive task force members found him and arrested him in the Los Angeles area on Aug. 15, 2015.
Defense attorney Todd Bequette said in his closing argument that Montenegro is "an innocent man" and the prosecution failed to produce any DNA evidence, medical records, hotel receipts or confessions to prove that
Montenegro had molested the two boys.
In a strange twist on the case, Chavez alleged at a hearing outside the presence of jurors on Feb. 28 that Montenegro had been masturbating in court that day while Bequette was cross-examining one of the
alleged victims.
Bequette then asked that a mistrial be declared because he thought jurors might not be able to give Montenegro a fair trial but Murphy denied the defense motion.
The victim who was assaulted multiple times at multiple locations, who is now 27, said that now that Montenegro has been convicted and sentenced, "I've finally gotten justice after all these years and finally feel free and like a burden has been lifted off my chest."
Fighting back tears, the victim told Montenegro, "You should be ashamed of yourself" and asked, "Why did you take advantage of me?"
The victim said, "You stole something from me that I can never get back and I will never forgive you."
The victim's mother said, "My life will never be the same because of how much my son suffered from this piece of trash."
Montenegro's sister, Genevieve Montenegro, who was the first person to report him to police after seeing the victim in the bedroom where Montenegro lived with his siblings, alleged that Montenegro sexually abused
his younger siblings after their parents died.
Genevieve Montenegro said, "We were given to him (Montenegro) to take care of us but he didn't."
She told her brother that when he's in prison, "You will be with animals and the worst people in the world."
The victim who spoke in court today is still in custody because he's serving a sentence for a residential burglary conviction and for assault with a deadly weapon and resisting an officer in a jail incident.
But the victim is expected to be released soon and Murphy told him, "Your family is supporting you in finding a way to turn your life around and your future is bright. Go forward with your head up and do some good
things."