Former Gilroy teacher charged in online underage sex scam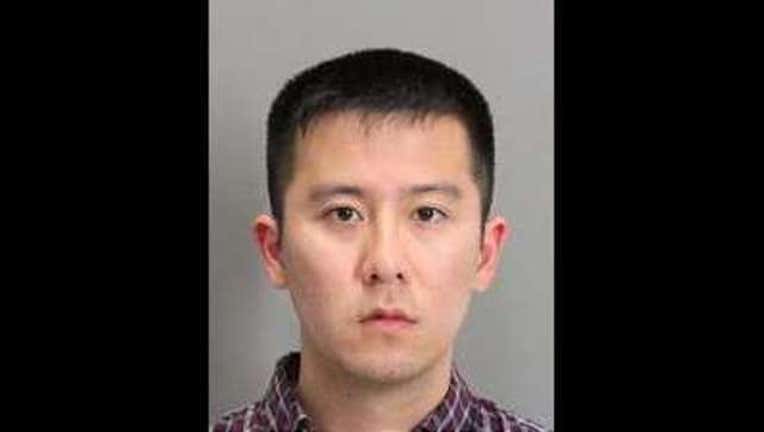 article
SAN JOSE (BCN) - A former Gilroy High School teacher faces multiple charges for allegedly posing as a teen online and luring other teens into sending him sexually explicit images, Santa Clara County prosecutors said today.
Douglas Le, 25, has been charged with possessing material depicting a minor engaging or simulating sexual conduct, annoying or molesting a child, sending harmful matter to a minor and nine counts of communicating with a minor with the intent to commit a crime, according to the district attorney's office.
Le was scheduled to be arraigned this afternoon at the Hall of Justice in San Jose.
Between June 2014 and January 2016, Le allegedly used Facebook to message at least nine minors from Gilroy High School and other Santa Clara County high schools. Using a false name and pictures of an adult pornography actor, Le traded texts and explicit images and videos with the victims, prosecutors said.
If convicted, Le could face more than eight years in prison, according to prosecutors.
"This is a deeply troubling example of why young people should be extremely wary of strangers that they decide to communicate with online," Deputy District Attorney Jaron Shipp said in a statement.
Authorities began investigating Le in April after Facebook alerted the National Center for Missing & Exploited Children that the account used by Le may be having inappropriate communications with a minor. The center then alerted the Silicon Valley Internet Crimes Against Children task force.
Le was arrested on April 26 in San Jose as agents were conducting a search of his home, in which agents seized several computers, hard drives and other media, prosecutors said.
Le resigned from the Gilroy Unified School District days after his arrest. The alleged scamming took place outside of school property on personal computers at private homes, school district officials said.
The case has triggered additional lawsuits recently filed by Los Angeles-based attorney Gloria Allred on behalf of some of the underage victims of Le against the school district.
The lawsuits accuse the district of failing to protect students by allowing Le to continue working with students who he allegedly verbally, physically and sexually harassed despite knowing about the accusations.
During a news conference last Wednesday, Allred said she is in contact with other alleged victims who may also file lawsuits against Le.