Former SFPD officer arraigned on database misuse charges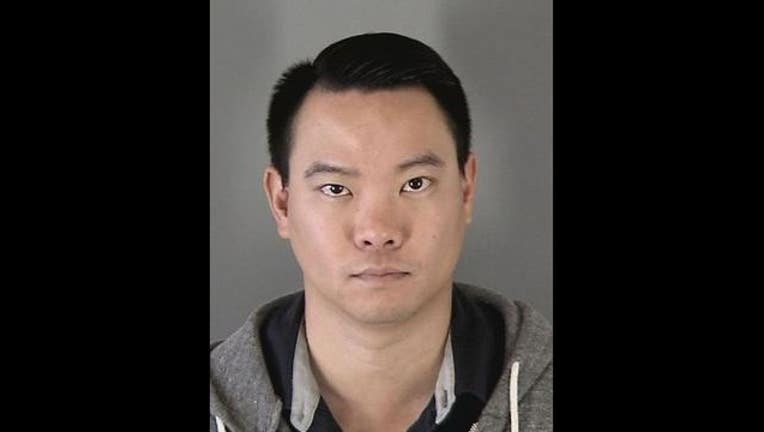 article
SAN FRANCISCO - A former San Francisco police officer at the center of a recent scandal involving racist text messages exchanged among officers pleaded not guilty today to charges of misusing criminal and state Department of Motor Vehicles databases.
Jason Lai was arrested in March following an investigation into allegations of sexual assault made against him in August of last year, according to police.
The investigation found insufficient evidence to charge him with rape in connection with the alleged assault, which occurred on a night when he and the victim had been drinking heavily together. However, it did result in two misdemeanor counts of misuse of criminal history information and four counts of misuse of confidential DMV information.
Lai, who is out of custody on bail, made a brief appearance in court today before leaving via a back door, avoiding reporters.
Lai is not the only person to face criminal charges or disciplinary action in connection with the investigation.
A second officer, former Lt. Curtis Liu, allegedly interfered with the investigation, tipping Lai off about the victim's accusations and then lying to his subordinates and superior officers to cover it up.
Liu, who was arrested last week, is set to be arraigned this afternoon on one felony count of making a false statement in a police report, and two misdemeanor counts of delaying or obstructing a peace officer.
In addition, the investigation into Lai uncovered a series of text messages exchanged between him and other officers that included racist and sexist language, as well as derogatory references to blacks, Latinos, Indians, Muslims, protesters, rape victims and gay and transgender people.
Lai went on paid leave when the sexual assault investigation began and resigned from the department after charges were filed.
Liu and one other officer involved in the text messages have also since resigned from the department, while a fourth has been referred to the Police Commission for discipline and possible termination, according to
police.
Three other officers who had each received a single questionable text message from Lai but did not send any themselves were not disciplined because of insufficient evidence.
This is the second scandal for the department in recent years involving racist text messages uncovered during a criminal investigation of an officer.
A previous set of racist text messages exchanged among a group of officers in 2011 and 2012 were uncovered during a federal investigation into allegations of theft against one officer and were made public in March 2015.
In that case, Suhr ultimately moved to fire seven officers in connection with those messages, but the terminations were overturned in December after a judge found the department had waited too long to act. The
city is appealing the ruling.