Forward progress stopped on San Jose vegetation fire threatening structures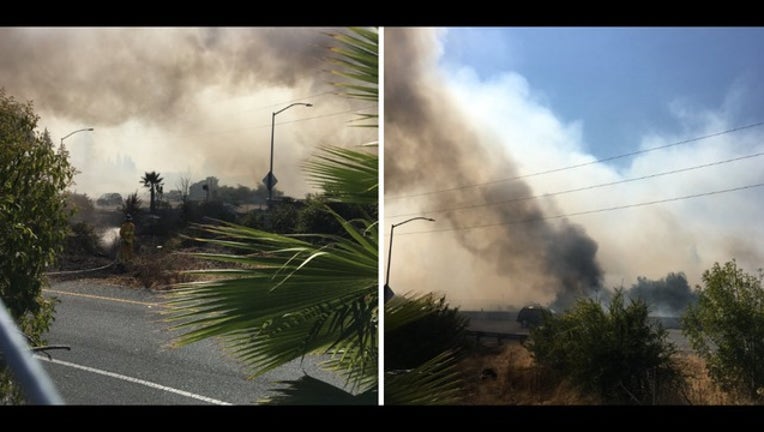 SAN JOSE, Calif. (KTVU) - Fire crews are battling a vegetation fire on Friday in San Jose that's threatening structures, according to the San Jose Fire Department. 
The fire started at 3:18 p.m. in the area of Interstate 280 and Meridian Avenue. Officials reported heavy smoke and asked the public to avoid the area.
Officials said at 4:56 p.m. that they stopped the blaze from advancing forward. 
No further information was immediately available. 
This is a developing story. Check back for updates.