Four men arrested after police respond to shots fired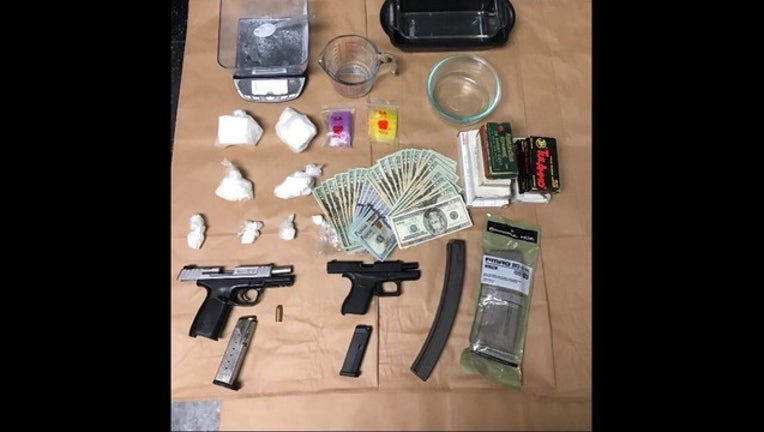 article
DALY CITY, Calif. (BCN) - Four people were arrested after police responded to reports of gunshots in Daly City early this morning.
Police reported to the 500 block of Gellert Boulevard after witnesses said gunshots were fired into a house.
When officers arrived, they found numerous shell casings in the driveway of the residence. Police said two suspects fired multiple gunshots from inside and outside the home.
They arrested a 24-year-old San Francisco man for attempted murder and narcotics violation. They also arrested two other men for narcotics violations.
A 37-year-old San Francisco man sustained a gunshot wound to his leg after the shooting. He was arrested for attempted murder and police said he fired a weapon into the house from the street.
He was taken to a hospital before being booked into the San Mateo County jail.
Police confiscated several hundreds of dollars in cash, two guns and an unspecified amount of drugs.