Fourth of July holiday camping brings heightened fire danger concerns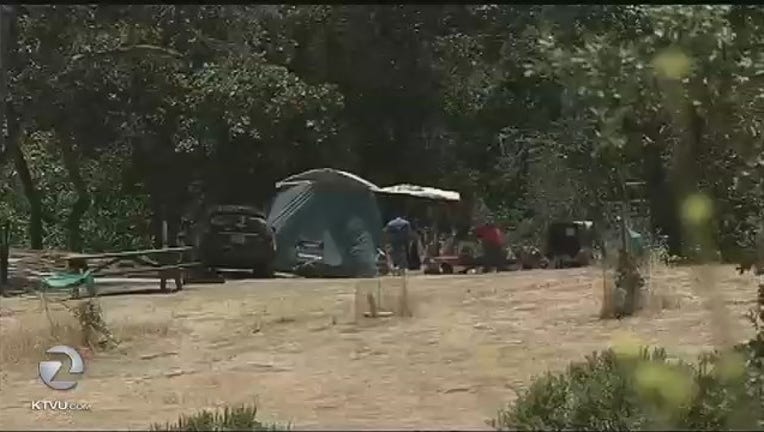 article
SANTA CLARA COUNTY, Calif. (KTVU) - Campgrounds are expected to be full for the Fourth of July weekend and with those big crowds comes an increased concern for fire danger.
Santa Clara County park rangers are being extra vigilant, warning campers.
For Jerry Reich and his family, Fourth of July is a chance to get away. There's no better place to do that than camping at Joseph D. Grant County Park.
"It's hot, close to town and enjoyable place to get away," said Reich.
It's escape from the noise specifically from fireworks that are notorious in his San Jose Evergreen neighborhood where it scares dog Kendra.
"It doesn't take much for the dog to get excited," said Reich.
Given its fire season and after several years of drought, park rangers are on high alert. Prohibiting fireworks is among the fire restrictions. Campers must also keep fires in designated fire pits and away from surrounding brush.
"It's been several months we've had real measurable rain," said Santa Clara County Park Ranger Ryan Lugo. "Grasses have been drying out and fire danger is really high."
In the last week fires were sparked at two county parks including one in Gilroy on Monday where several acres scorched. Parts of Coyote Lake County Park had to be evacuated. A cigarette butt reportedly was the cause.
"It doesn't take long in these dry conditions from a fire to go from a small smoldering ember somewhere to a massive multi-acre fire," said Lugo.
They're all hoping to keep it a safe holiday.
"If a firework were to catch on fire there's a whole bunch of dry grass here so it could spread quicker. I would like if there's fireworks but it's for nature's own good," said 9-year-old Lilliana Zapien.