Fraternity probe broadens amid more claims of racism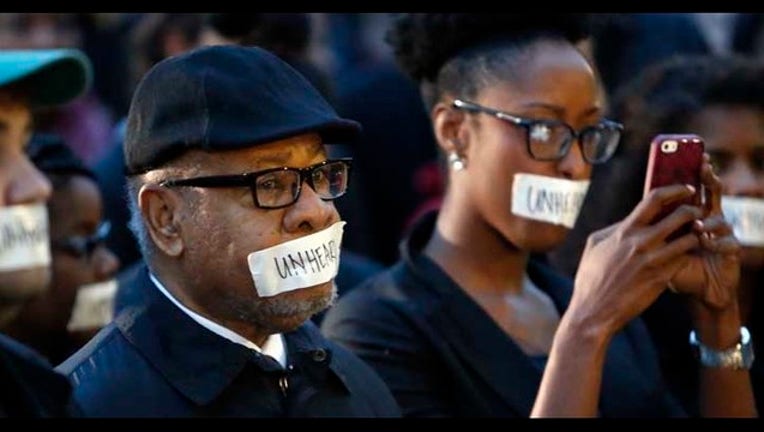 article
NORMAN, Okla. (AP) — Investigations into racism at Sigma Alpha Epsilon fraternity chapters have extended to college campuses in Louisiana and Texas, the organization said Thursday, after its national office received word that members in those places had direct knowledge of a racist chant caught on video in Oklahoma last weekend.
Spokesman Brandon Weghorst said the chapter at the University of Texas at Austin was being "fully cooperative" and that a probe at Louisiana Tech in Ruston was in its early stages. He said no new allegations had been substantiated.
"We had no idea of this type of behavior was going on underground," Weghorst said Thursday. "This is the type of stuff (the chant), it goes underground and it goes under the radar.
"It's dangerous because — if we don't know about it, we can't stop it."
A nine-second video recorded last weekend caught members of the fraternity's University of Oklahoma chapter singing a song that used a derogatory term for black people and referenced lynching. University president David Boren ordered the SAE house shuttered, expelled two students identified as ringleaders, and said an investigation into the involvement of other members was proceeding.
The SAE chapter at Louisiana Tech did not immediately respond to an email seeking comment Thursday, but a university spokesman said it has been unable to substantiate an allegation that a former member participated in the chant in 2010.
"Once we learned that, we immediately got with the current chapter president and the leadership of that chapter to ensure this activity wasn't taking place here at Louisiana Tech," said spokesman Dave Guerin. "They assured us that it wasn't.
"We can't really attest to back in 2010."
The board of trustees and alumni of the University of Oklahoma's SAE chapter released a statement Wednesday night acknowledging the chant surfaced at the chapter "three to four years ago and was not immediately and totally stopped. It should have been."
At the University of Texas in Austin, the president of the local SAE had previously issued a statement denying that his chapter had ever performed a similar chant. Luke Cone said he could "speak on the behalf of my fraternity brothers that we are all profoundly distressed" about the language in the video.
Some members of some of the largest SAE chapters in the country on Thursday denied any knowledge of the racist chant.
"In my four years, I never have seen anything or heard anything like that in my individual chapter," said Will Sneed, past president of the SAE chapter at the University of Arkansas.
Emails sent to member leaders at several other SAE chapters were not returned or were referred to the fraternity's national organization.
"We're not talking about it in any way," said Grant Griffith, adviser for the SAE chapter at Auburn University. "We're directing all questions and everything to national."
Meanwhile, the University of Oklahoma football team expressed its outrage Thursday in a statement calling for fraternity leaders to be "expelled, suspended or otherwise disciplined severely."
"As a team, we have come to a consensus that, in any organization, the leadership is responsible for the culture created, and in this case, encouraged. ... Allowing this culture to thrive goes against everything it means to be a Sooner," the players said.
Two former members of the fraternity's now-defunct OU chapter have issued apologies for their role in the racist chant.