Free Cone Day is back at Ben and Jerry's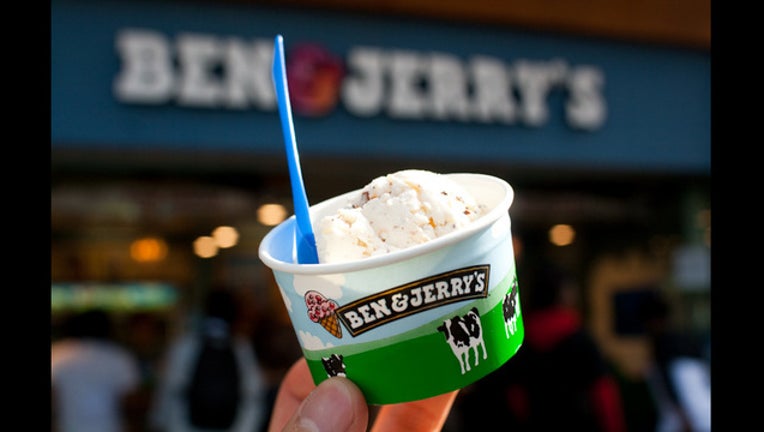 article
It's an ice cream free for all!
Ben and Jerry's, the Vermont-based ice cream giant, will celebrate its 38th annual 'free cone day' on April 4th.
The tradition started in 1979 when the company decided to celebrate surviving their first year of business run out of a Burlington, Vt. gas station.
By the early nineties, every scoop shop in the United States joined the efforts to pass out free cones on a single day in May.
By 2000, the celebration went global -- with Canada, England and even Australia on board.
Today, Ben and Jerry's shops give out more than a million cones worldwide on 'free cone day.'
Visit your local shop from 12 p.m. to 8 p.m. Tuesday, April 4, to take part.
Ben and Jerry's rules say you're welcome to get in line as many times as you like!
So whether you try something classic or something new, remember you'll be taking part in a worldwide effort to foster community, partnership, and social change.
And that's the sweetest part of all.
Click here to find a Ben and Jerry's location near you!