Deaths of mother, 2 kids in Fremont called murder-suicide by police
FREMONT, Calif. - Fremont police say that a woman killed her 1-year-old son and 4-year-old daughter before taking her own life in the family's apartment yesterday.
Evelyn Garcia was the mother of the children who were discovered inside the complex on Inglewood Common, according to the siblings' father who did not want his name used. 
"Sadly, for unknown reasons, a one-year-old boy and a four-year-old girl lost their lives yesterday, and their mother is believed to have taken her own life," Fremont police said.
Police have not officially confirmed the identity of the parties involved. 
The children's father and family members were seen Tuesday loading personal items into a pickup truck at the apartment building. 
A knife was found at the crime scene by investigators. However, police said they will wait for pending autopsy results by Alameda County Coroner's Office and investigative reports to determine the knife's relevance to the case. 
"This was one of the most difficult calls for service that Fremont has experienced in recent years and many of our officers and firefighters are experiencing their own sense of loss and sorrow," said Police Chief Sean Washington. "As an organization, we will continue to thoroughly investigate this delicate case, while offering support and providing compassionate service."
Neighbors expressed shock over the deaths.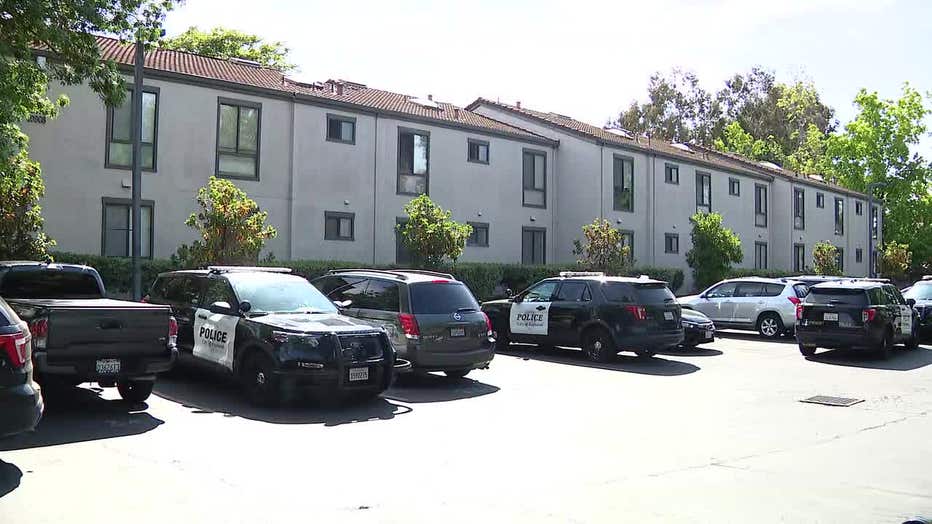 A woman and two children were found dead inside a Fremont apartment complex on June 5, 2023.  (KTVU FOX 2)
"I heard about how young they were and the mom too. It's just a terrible situation," said Kevin Anderson.
"We haven't had any problems in this area, it's quiet. The neighborhood's quiet. We never have any problems it surprised me," said Peter, a neighbor who only wanted to be identified by his first name.
Amy Antle, who lives nearby, took a minute from her day to drop off a lit candle and pay her respects at a small memorial. She, like many people in the neighborhood are distraught that a mother took her children's lives and then her own. "I feel for the family and friends, because, you know, that's life that's lost." 
Anderson said he sees kids running around all the time in what he says is a nice neighborhood. 
Family members have created a Gofundme for the victims. "We are confused. Sad. Wishing we could of done something. To not let her nor our children suffer, but we do not know. We are confused. We are sorry that we have to go on here, and ask for help but we need help," the fundraising account's message read in part.