French minister: 135 hurt in protests Saturday, 1,000 detained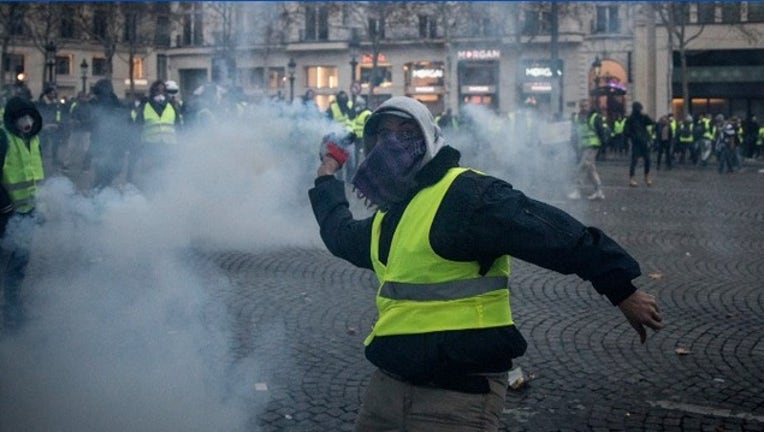 article
PARIS (AP) - France's interior minister says the protest violence in Paris is "under control" despite scattered tensions but is calling it "totally unacceptable." 
Demonstrators in yellow vests carried a huge banner calling for President Emmanuel Macron to resign and for France to hold an emergency election. Protesters appeared to throw flares as police responded with tear gas. The confrontation came after a day of tension across Paris on Saturday and unprecedented police efforts to prevent new violence.
Interior Minister Christophe Castaner says 135 people were injured in the protests Saturday, including 17 police officers. He says "exceptional" security measures allowed nearly police to put nearly 1,000 people in custody. 
Casataner estimated there were 10,000 yellow vest protesters in Paris on Saturday, among some 125,000 protesters around the country. 
Protesters smashed store windows and set fires around Paris and clashed with police, who fired tear gas throughout the day in the French capital. 
The yellow vest movement started as a protest over a fuel tax rise but has expanded into an amorphous protest movement that French authorities are struggling to contain.