Fresno teen offers up prom dress to those in need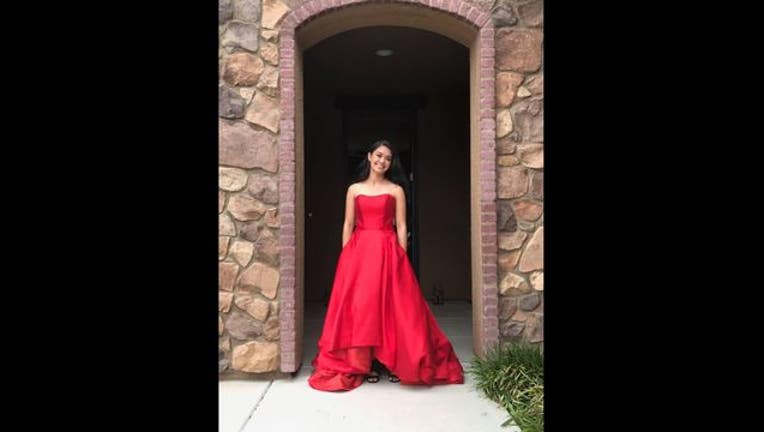 article
FRESNO, Calif. (KTVU) - A Fresno college student wants to help other girls feel beautiful on their prom night with a simple act of kindness. 
Sophia Bautista, 19, of Fresno tweeted an offer Sunday to girls in both the Fresno and Clovis school districts to borrow her stunning dresses. She even offered to hire a professional makeup artist so the girls can have a true prom makeover. 
Bautista tells KTVU her parents spent $450 for her dress, hair and makeup. "I was nervous dress shopping because my parents don't usually buy me things let alone something so expensive, but they did. It meant a lot to me because I've always been insecure as a teenager but seeing myself in that dress with my makeup and hair done was an atom splitting moment. I've never felt so beautiful before, like the kind of beauty that doesn't need validation," said Bautista. 
She wrote, "FUSD/CUSD GIRLS !! IF YOU'RE IN A TOUGH SPOT FINANCIALLY RIGHT NOW, I GOT YOU! you can choose either of these dresses for your prom & i will get a professional makeup artist for you ON ME! i run a size small. please dm me!!! retweet so girls can see this please!"
Bautista knows her offer to clean the dress in between proms and pay for a makeup artist could get pricey, but she wants to pay for it on her own to give other girls a moment of beauty. She said she's saving up two months of her salary from her job as a tutor to pay for the bill. 
"I want that moment for every girl... Every girl deserves a moment like that and I'm sure every parent wants that for their daughter too. I just wanted to help out," she said. 
Four girls have already taken Bautista up on her offer. Meanwhile, other girls who have seen Bautista's tweet have stepped up to offer their dresses as well. 
With the overwhelming response, Bautista is thinking of starting a prom dress drive next year.