Fruit fly prompts produce quarantine in Cupertino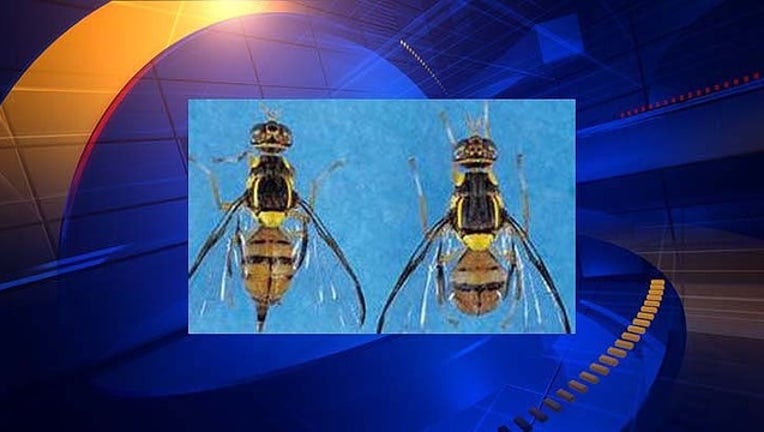 article
 CUPERTINO, Calif. (AP) -- Officials have quarantined an area of Northern California after finding six fruit flies. 
 
   The California Department of Food and Agriculture said Tuesday that the fruit flies were trapped around Cupertino. Residents in the 90-square-mile area can eat fruit and vegetables they grow at home, but they are urged not take them off their property. 
 
   The Oriental Fruit Fly is a pest found throughout much of southern Asia. The fly feeds on more than 230 kinds of fruits and vegetables.
 
   Fly eggs lead to maggots that make produce unfit for consumption.
 
   This is the third time in eight years that there has been an Oriental Fruit Fly infestation in Cupertino. The fly typically makes its way into the country from contraband fruit.