Fuel spill at SFO on Mexico-bound flight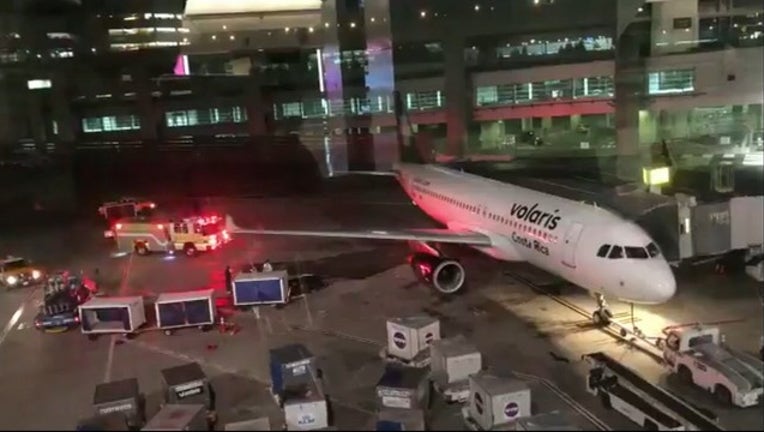 SAN FRANCISCO -  A Volaris flight scheduled to depart from San Francisco International Airport to Mexico City early Tuesday morning was canceled after the plane leaked less than 10 gallons of fuel at the gate, according to SFO officials.
 Volaris flight 927 was scheduled to takeoff at 12:45 a.m., Duty Manager Russ Mackey said. The fuel was cleaned up and the flight was scheduled to takeoff at 4:30 a.m. ,he said, but it was canceled around 
4:40 a.m.
 Mackey said the spill didn't affect any storm drains and Volaris mechanics inspected the aircraft, which never left the gate.