Fund set up for Oakland officer seriously injured in collision last week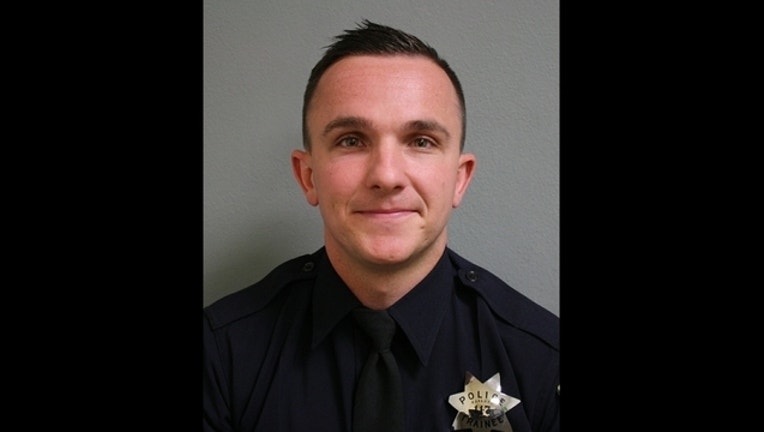 OAKLAND (BCN) Oakland police announced today that a fund has been set up for people who want to provide financial assistance to an officer who was seriously injured after his patrol SUV collided with two other vehicles at the Port of Oakland last week.
Jordan Wingate, 22, was injured as he was driving to investigate a suspicious persons report near Seventh Street and Middle Harbor Road at about 2:50 a.m. on Aug. 13.
As Wingate's SUV traveled east in the 1900 block of Middle Harbor Road it collided with a car and a parked big-rig, according to police.
Wingate had to be cut from the SUV by firefighters and was taken to a hospital, where he remains in intensive care in critical condition, police said.
In announcing the fund to news reporters and the community, the Oakland Police Department said it "would like to thank you for your concern and prayers for Officer Jordan Wingate."
Oakland police said people who want to contribute can donate by check to The SF Police Credit Union, or the SFPCU, 559 5th St., Oakland, CA 94607 or to any SFPCU location.
They said donations should be made payable to: Randal Wingate for Jordan Wingate Relief Fund and checks should include account No. #1398800.
Oakland police said the money donated to the account will be specifically used for Officer Wingate's long-term care and recovery.