Fundraisers for Mayor Ed Lee allegedly made promises to undercover FBI agent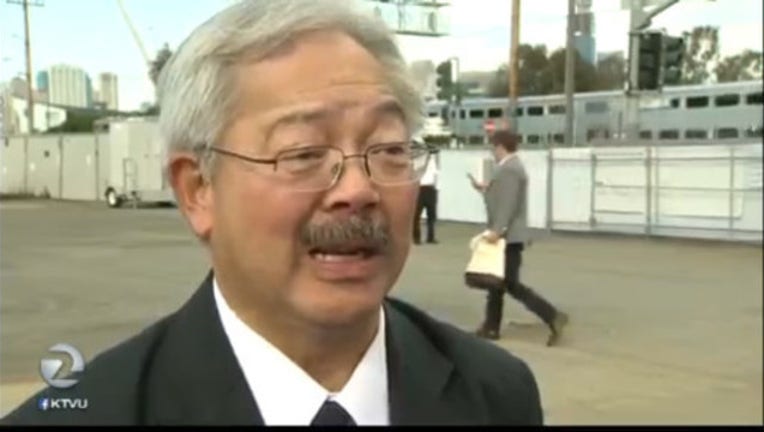 article
SAN FRANCISCO (BCN)— Operatives raising money for Mayor Ed Lee allegedly promised an undercover FBI agent posing as a developer "quality time" with the mayor in return for large donations, according to evidence presented in court today.
   
Audio recordings of wiretapped phone calls were played in San
Francisco Superior Court today in a preliminary hearing on corruption charges against Keith Jackson, Zula Mae Jones and Nazly Mohajer.
   
Jackson, a former school board president turned political consultant, Mohajer, a former Human Rights Commission member and Jones, a former commission staff member, are accused of soliciting and accepting $20,000 in bribes from the agent before their arrest.
   
The funds were allegedly solicited as campaign contributions in excess of the city's $500 limits on individual donations and then laundered through "straw donors," according to court documents. In return, the three allegedly promised face-to-face access to public officials and help with city contracts and business.
   
Court documents have previously spelled out the allegations against the trio, but today's hearing marked the first time most of the audio recordings on which they were based were played in public.
   
A voice identified by FBI Special Agent Ethan Quinn as Jackson's could be heard today on several phone calls made in 2012 assuring the agent, who used the name "Mike King," that he could arrange "quality time" with Lee in return for a large donation.
   
In return, he pressed the agent to "show a commitment" with a donation of anywhere from $5,000 to $20,000.
   
"If you start off with 10, that will show a commitment and then you can build a relationship," Jackson allegedly said on the recording.
"We've built enough relationships in this town to make sure you can do whatever you need to do."
   
In another recording a speaker identified as Jones' presses King to follow through with a $10,000 donation he has promised, and at one point puts a person identified as Lee on the phone to speak directly to King.
   
The mayor briefly greets King and tells him he looks forward to meeting him, but does not discuss the donation or city business. Jones then gets back on the line and urges King to send a check to Jackson.
   
"Send your money to Keith and we will make sure it's all covered under the campaign rules," she said.
   
Lee has not been charged or implicated in the case. A spokeswoman has previously stated that Lee was "thoroughly vindicated" in an investigation by federal officials and an Ethics Commission audit and that there is no evidence of wrongdoing on his part or on the part of his campaign.
   
The charges filed against Jackson, Jones and Mohajer in January of last year were the result of evidence uncovered in a prior FBI investigation.
That investigation led to the conviction in January last year of alleged Chinatown gang leader Raymond "Shrimp Boy" Chow on charges including murder and racketeering. Roughly two dozen other people were also convicted, including Jackson and former state Sen. Leland Yee on one count each of racketeering conspiracy to accept campaign contributions in exchange for political favors.
   
According to court documents, Jackson was introduced to the undercover FBI agent at a fundraiser for Yee in September of 2011 and collected $11,000 in donations from the agent for Yee.
   
The preliminary hearing in the case to determine whether Jackson,
Jones and Mohajer will stand trial is expected to continue Tuesday.