Garcia Zarate defense files motion for new trial on firearm possession conviction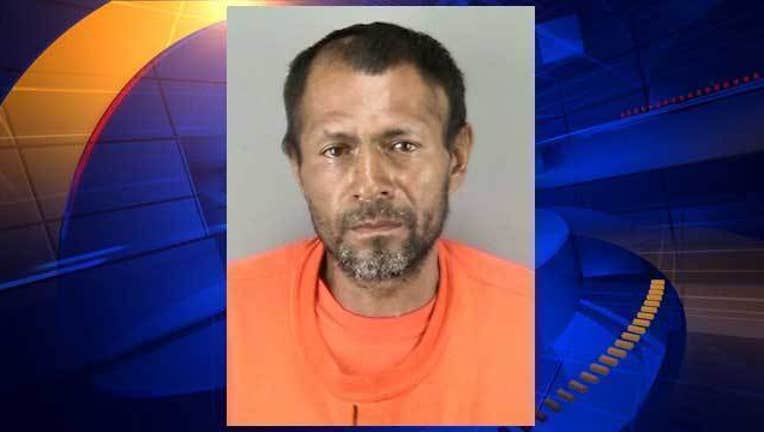 article
SAN FRANCISCO (BCN) - Defense attorneys today filed a motion for a new trial for Jose Ines Garcia Zarate, the man acquitted of murder last month in the fatal shooting of Kate Steinle in San Francisco in 2015.
Matt Gonzalez, chief attorney for the San Francisco Public Defender's Office, said he was seeking a new trial on Garcia Zarate's sole conviction in the case -- being a felon in possession of a gun.
Garcia Zarate, 45, was acquitted on Nov. 30 of murder and assault with a deadly weapon in court in the fatal shooting of Steinle, a 32-year-old San Francisco resident, on Pier 14 along The Embarcadero on July 1, 2015.
However, the six-man, six-woman jury, which deliberated for six days after a four-week trial, convicted him of one count of being a felon in possession of a firearm.
Gonzalez today said he believed that conviction was based on faulty instructions to the jury by Judge James Feng, who Gonzalez said should have explained that momentary possession did not necessarily constitute possession under the law.
Gonzalez argued during the trial that Garcia Zarate found the gun used in the shooting wrapped in a piece of cloth under a seat on Pier 14, and picked it up to investigate without knowing it was a weapon. The gun then fired once accidentally, causing the bullet to ricochet off the pier and strike Steinle in the back as she walked about 90 feet away with her father.
Garcia Zarate threw the gun into the water immediately after it went off when he realized it was a gun, making his possession only momentary, according to Gonzalez.
The motion filed today, which will be heard by Feng, could have little impact on Garcia Zarate's sentence at the state level, which is a maximum of three years in prison. Gonzalez said he believes his client may have already served the maximum possible sentence on that charge.
However, Gonzalez said it could have an impact on proceedings in federal court, where the U.S. Attorney's Office has charged him with being a felon in possession of a firearm and ammunition and being an illegally present alien in possession of a firearm and ammunition.
Garcia Zarate's case has drawn national attention because of his status as an undocumented immigrant with a history of repeated deportations. Gonzalez said it was clear the federal prosecution was politically motivated and suggested that it might be discriminatory.
"I think it's obvious the federal government is upset that he was found not guilty so they immediately brought charges," Gonzalez said. "I think if this conviction is either set aside or if we prevail on appeal, it will raise a question: are you bringing charges against him for any reason other than because you are upset with the outcome?"
"I'm confident he's going to beat that case," Gonzalez added.
"We will review the basis for the motion and respond in court," district attorney's office spokesman Alex Bastian said.
Prosecutors have until Jan. 2 to respond to the motion and Garcia Zarate is scheduled to be sentenced on Jan. 5.