Garcia Zarate federal trial postponed until Supreme Court rules on double jeopardy case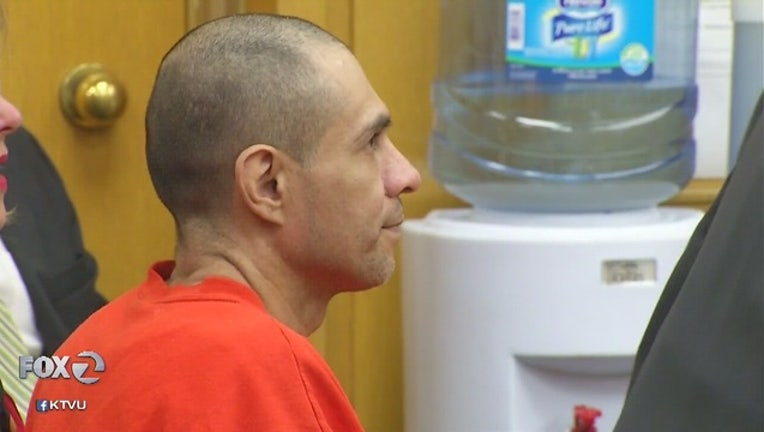 article
SAN FRANCISCO (BCN) The federal gun possession trial of the undocumented immigrant who 
possessed the gun that killed Kate Steinle in San Francisco in 2015 has been postponed for at least several months while a U.S. Supreme Court ruling in a different case is awaited.
Jose Ines Garcia Zarate was originally scheduled to go on trial today in the court of U.S. District Judge Vince Chhabria in San Francisco on two federal charges of being an ex-felon and an undocumented person in possession of a gun.
But on Aug. 24, Chhabria postponed the trial until the Supreme Court issues a ruling in an Alabama case known as Gamble v. United States. 
Chhabria wrote, "There is a serious possibility that the Supreme Court's ruling in that case will require dismissal of the charges against Garcia Zarate."
The issue in both cases is whether prosecution on similar state and federal charges violates the constitutional ban on double jeopardy, or being tried twice for the same crime.
Garcia-Zarate was convicted in San Francisco Superior Court last year on a state charge of being an ex-felon in possession of a gun. He was acquitted of murdering Steinle.
Steinle was killed with a ricocheting bullet from a stolen gun as she stood on Pier 14 with her father on July 1, 2015. Garcia Zarate's defense lawyers acknowledged that he picked up the gun from under a bench where he was sitting, but said it fired by accident.
Several days after the close of the Superior Court trial, federal prosecutors filed the U.S. charges against Garcia Zarate.
In the Alabama case before the Supreme Court, Terence Gamble was convicted of a state charge of being an ex-felon in possession of a gun and pleaded guilty to a similar federal charge. He then appealed in the federal courts with a claim that the two prosecutions amounted to double jeopardy.
The high court has previously allowed an exception to the double jeopardy rule when the prosecutions were carried out by "separate sovereigns," such a state and the federal government or two states.
Gamble's appeal, backed by several civil rights groups, asks the court to rule that exception unconstitutional. The Supreme Court has not yet set a hearing date. It is expected to issue its decision by the end of June.
Chhabria wrote in his order postponing Garcia Zarate's trial, "Postponement of the trial for a few months will present no public safety concern, because the defendant will remain in custody pending trial (or pending the Supreme Court's ruling).
"The ends of justice served by continuing the trial outweigh any interest in proceeding to trial immediately," the judge said.