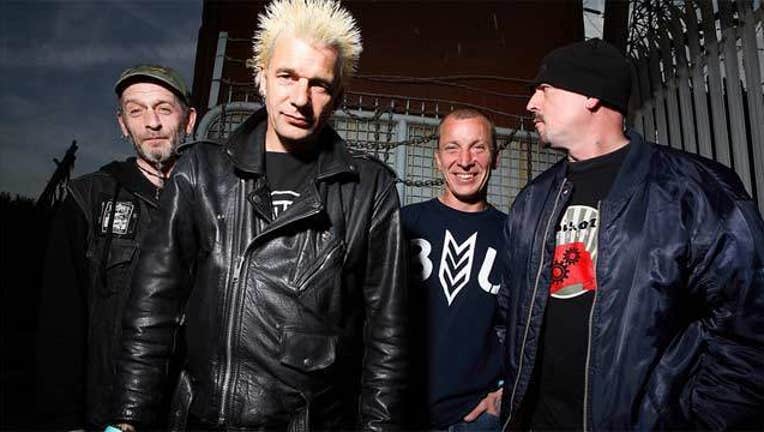 The industrial grit of of British industrial city Birmingham has been spawning ground to a host of heavy bands, producing everyone from early metal icons Black Sabbath and Judas Priest to more modern heavyweights Godflesh and Napalm Death. UK street punks GBH are another seminal group that calls the city home. Raging against the status quo since first coming together in the late '70s, the band was part of the "UK82" resurgence of England's punk scene alongside anarchist contemporaries Discharge and The Exploited, 
Filling its caustic early albums like City Baby Attacked by Rats and City Baby's Revenge with antiwar screeds and black-humored salvos aimed at Prime Minister Margaret Thatcher, GBH were one of the first British punk bands to openly embrace a metal influence in their music, in many ways prefiguring the crossover phenomenon of the early '80s that saw hardcore acts like DRI, Suicidal Tendencies, Cro-Mags and Agnostic Front drawing equally from punk and thrash metal. 
Still powered by the gravel-throated roar of original singer Colin Abrahall and co-founding guitarist Colin "Jock" Blyth's unstoppable riffs, the group visited the Bay Area last summer as part of its 35th anniversary tour, delivering the angry anthems collected on the early singles compilation Leather, Bristles, Studs, and Acne in their entirety along with other classic songs. The group returns to San Francisco on Wednesday night, headlining Slim's with Berkeley hardcore legends Fang providing support.
GBH with Fang
Wednesday, May 20, 8 p.m. $21
Slim's