George Zimmerman gets probation in stalking of investigator linked to Trayvon Martin film series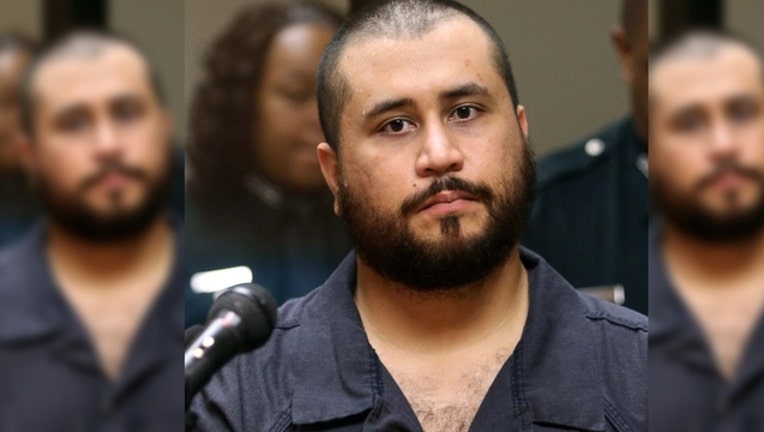 article
FOX News --  Former Florida neighborhood watch leader George Zimmerman will serve a year of probation after pleading no contest Tuesday to stalking a private investigator associated with a documentary series on Trayvon Martin, the unarmed teen Zimmerman killed in 2012.
Under the plea, Zimmerman, who was not present in the courtroom, didn't admit guilt.
The conviction will be withheld if the conditions of his probation -- which include not contacting the victim -- are met.
Seminole County Judge Mark Herr told Zimmerman's attorney to "Please counsel him," and that "words do matter."
Prosecutors believe Zimmerman sent dozens of threating messages and phones calls and emails to private investigator Dennis Warren after Warren contacted Zimmerman's family about the project.
"[The private investigator] is a [expletive] who bothered my uncle in his home. Local or former law officer, he's well on his way to the inside of a gator as well. 10-4?," Zimmerman allegedly said in a text message to a producer on the film, WFTV-TV in Orlando reported.
"I'm going to find him and bring him to hell with me," Zimmerman allegedly said in a message, referring to Warren.
Warren said the threats included details about his life, such as where he was traveling and what airline, prompting him to get extra security for his home.
"The threats were for me to immediately stop what I was doing or he was going to harm me," Warren said.
The six-part documentary, titled, "Rest in Power: The Trayvon Martin Story," was produced by rapper Jay-Z and looks at Martin's life and the fatal shooting by Zimmerman and his trial.
Zimmerman was also accused of sending threats to Jay-Z and wife Beyonce over the film series.
In 2013, Zimmerman was acquitted in Martin's death, which put a national spotlight on race relations and Florida's "stand your ground" law.
The law allows people to use force without fleeing if they threatened. The shooting gave rise to the Black Lives Matter movement, which has sought to end police brutality and unfair treatment of minorities by police.
Since his 2013 acquittal, Zimmerman has had several run-ins with the law, including allegedly throwing a wine bottle at his girlfriend and threatening a man during a road rage incident.
No charges were pressed in both cases.
In 2015, Matthew Apperson shot at Zimmerman's vehicle during a road rage confrontation. He was sentenced to 20 years in prison.
Herr said he hoped that Zimmerman would avoid further appearances in his courtroom.
"We would like to not have to see his name for a while," Herr said.
Warren expressed skepticism.
"He can't stay away from trouble. He's toxic," Warren said.
The Associated Press contributed to this report.