Glazer ahead in early results for District 7 state senate race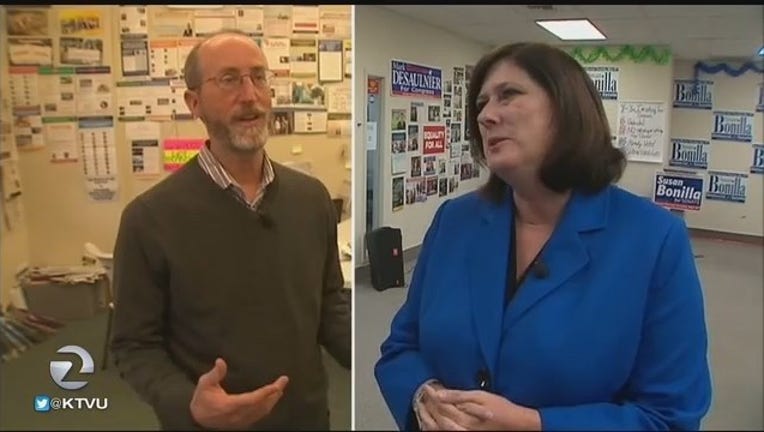 article
CONTRA COSTA COUNTY, Calif. (KTVU) -- Democratic candidate Steve Glazer is ahead in early results from Tuesday's special election for the District 7 California State Senate seat.
With 261 out of 455 precincts reporting as of 9:56 p.m., Glazer had 54 percent of the vote. Susan Bonilla, also a democrat, was trailing behind at 45.9 percent, according to the Contra Costa County Elections Division.
In Alameda County unofficial results indicate that Glazer has picked up a slightly larger lead at 56.99 percent of the vote with 148 of 190 precincts reporting. Bonilla currently has 43 percent of the vote, according to the Alameda County Registrar of Voters.
District 7 includes parts of Contra Costa and Alameda counties, including Antioch, Concord and Livermore. The District 7 seat was vacated last November by Mark DeSaulnier.