Good Samaritan helps Gen. Colin Powell after tire blowout on Beltway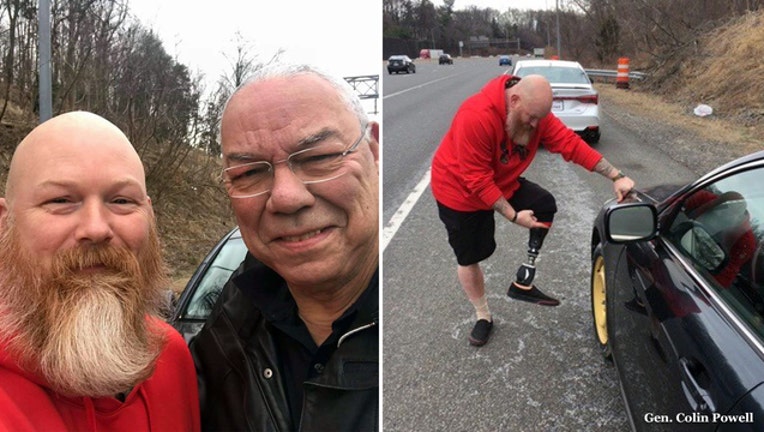 article
WASHINGTON (FOX 5 DC) - Gen. Colin Powell took to social media to thank a man who helped him after his tire blew out on the Beltway on Wednesday.
Powell said he was on the Beltway driving to Walter Reed Military Hospital for an exam when his left front tire blew out.
DOWNLOAD: The FOX 5 News app for more local coverage on-the-go
As Powell was working to change the tire, he said a vehicle pulled up in front of his and a man with an artificial leg got out to help him.
Powell said he chatted with the man and learned he'd lost his leg in Afghanistan while working there as a civilian employee.
The two finished changing the tires and hurriedly rushed off to their appointments at Walter Reed but not before grabbing a selfie together.
MORE: Local stories from DC, Maryland and Virginia
Powell said he didn't get the man's name, but received the following message from him later that evening:
Powell wrote on Facebook, "Thanks, Anthony. You touched my soul and reminded me about what this country is all about and why it is so great. Let's stop screaming at each other. Let's just take care of each other. You made my day."