GOP leaders acknowledge health bill changes, may delay vote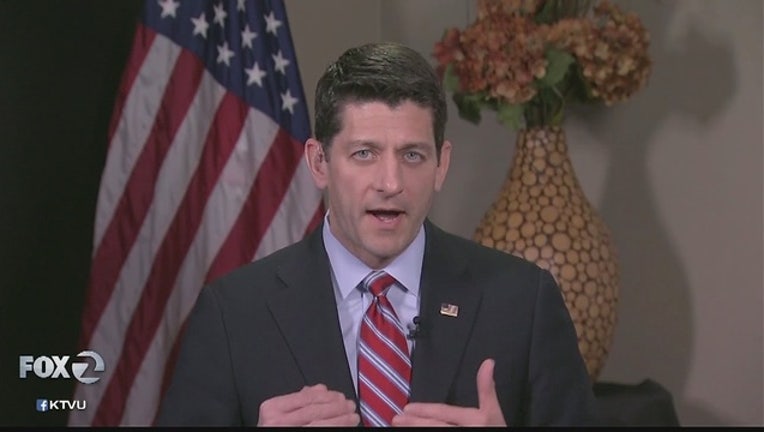 article
WASHINGTON (AP) -- Their health care overhaul in trouble from all directions, the White House and top House Republicans acknowledged Wednesday they would make changes to the legislation in hopes of nailing down votes and pushing the party's showpiece legislation through the chamber soon.

But even as GOP vote counters tallied support during a series of evening roll calls, House Speaker Paul Ryan, R-Wis., declined to commit to bringing the measure to the House floor next week in comments to reporters. He and other Republican leaders have repeatedly said that was their plan.

Reflecting the need to buttress support, Ryan told reporters that GOP leaders could now make "some necessary improvements and refinements" to the legislation, which would strike down much of Obama's 2010 overhaul and reduce the federal role, including financing, for health care consumers.

At an all-hands meeting Wednesday evening of House GOP lawmakers, Vice President Mike Pence and party leaders urged their rank-and-file to rally behind the legislation upending former President Barack Obama's health care statute.
"'It's our job to get it out of here and get it to the Senate,"' Pence told the Republicans, according to Rep. Dennis Ross, R-Fla. That would let President Donald Trump pressure "Democrats in these red states to come on board,"' Ross said, referring to Republican-leaning states.

Amid the maneuvering, a government report said more than 12 million people have signed up for coverage this year under the very statute that President Donald Trump and congressional Republicans want to repeal. With Democrats uniformly opposing the Republican bill, that figure underscored the potential political impact of the GOP's next move.