Great White Shark spotted off Pacifica beach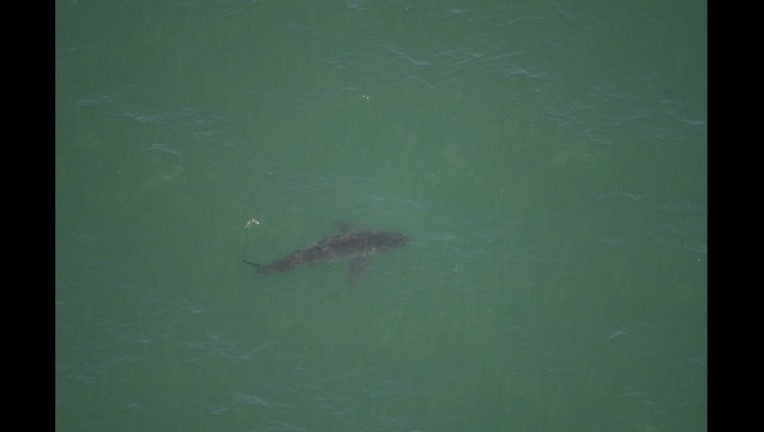 PACIFICA, Calif. - The Pacifica Police Department is warning residents of a Great White shark spotted off Linda Mar Beach on Friday morning.
The shark was spotted at around 10 am. 
Police are asking beachgoers to be careful and aware of their surroundings.