Gun buyback planned in S.F.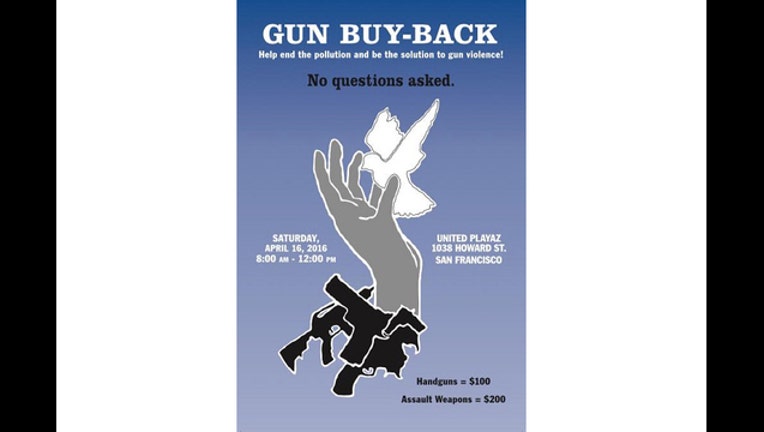 article
(KTVU) - Here's KTVU crime reporter Henry Lee's Rap Sheet blog for April 11, 2016:
GUN BUYBACK IN SF: San Francisco police and a community group are holding a gun buyback event this Saturday to exchange cash for firearms.
Police and the group United Playaz will be paying $100 for handguns and $200 for assault weapons, no questions asked.
The event will be held from 8 a.m. to noon Saturday, April 16 at United Playaz, 1038 Howard St. in San Francisco.
You can see Henry Lee daily on KTVU. If you have a tip for Henry, send an email to Henry.Lee@foxtv.com or contact him on Twitter