Longtime Castro bar suddenly closes
San Francisco, California - One of the Castro's oldest and beloved bars, Harvey's, has closed its doors, for good. 
Harvey's opened in 1974 as the Elephant Walk, it was renamed Harvey's in 1988, in honor of assassinated Supervisor Harvey Milk.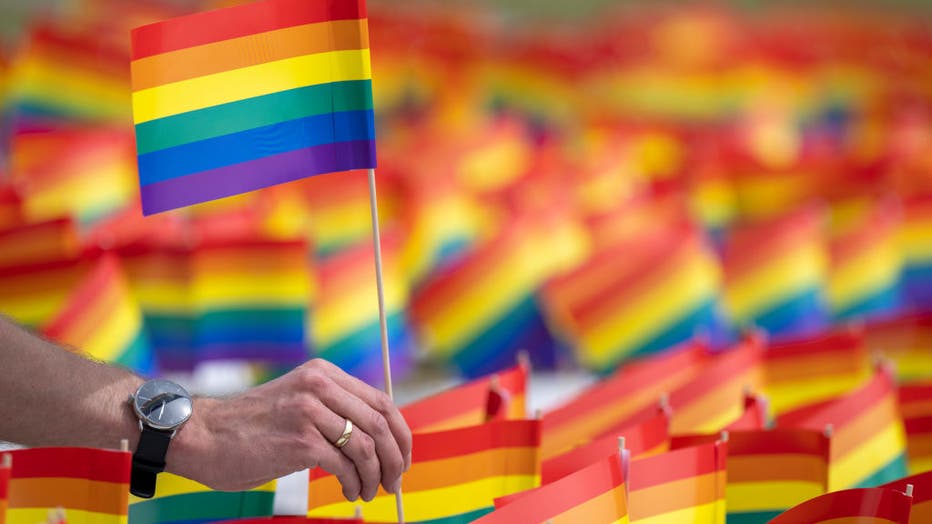 23 May 2022, Berlin: A member of the initiative "Basic Law for All" sticks a rainbow flag into the ground in front of the Reichstag building. According to the organizers, the 1,051 rainbow flags are supposed to stand for 1,051 registered and many mor
Castro residents said they are disappointed that the longstanding bar has shuttered.
"We just didn't go there for a drink, we went there to hang out. We went there to connect with people, especially in the worst years, the AIDS years," said Kelly Hart, a Castro resident. 
Community members said longstanding businesses in the Castro have been shuttering left and right. They are concerned by the trend.  
Many Castro businesses, suffer from lack workers and inflation. But, Supervisor Rafael Mandelman, who represents the Castro told KTVU neighborhood is suffering from a quality of life crisis.  
"We have some of the same challenges around street conditions, folks with significant behavioral health conditions and addiction on the streets," Mandelman, said. "It's a challenge for people who are coming to the neighborhood and for residents and tourists."
KTVU walked up and down the 500 block of Castro St. and found that of the 40 storefronts, eight are vacant, but that number is rising. 
Optimists say, what made the Castro, hope and love, will probably save one the City's great neighborhoods and tourist attractions. 
"Friends of mine who have been here for decades say there's always an up and down," said one resident. "I love my town. I will never think that San Francisco is less than Atlantis or the Emerald City."