Hayward father of 3 was bicyclist killed in hit-and-run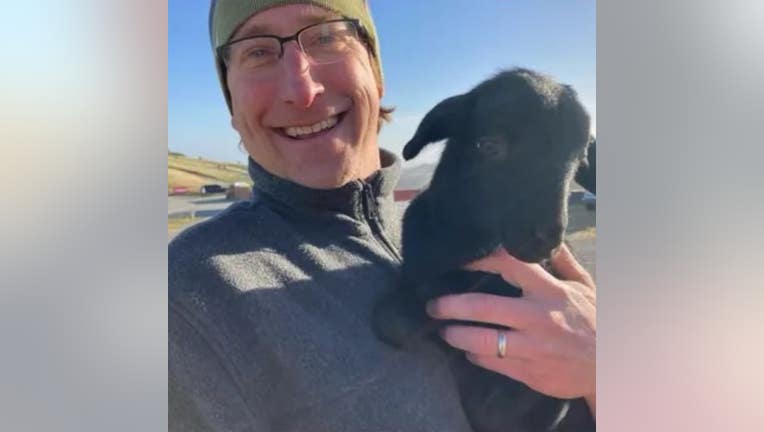 article
HAYWARD, Calif. - The bicyclist struck and killed by a hit-and-run driver in Hayward last week was a married father of three children, loved ones said. 
Chris Pena, 55, left behind a wife of 23 years and three children, two of whom are in college and the youngest is a junior in high school, according to a verified GoFundMe created on behalf of the victim.
"Chris was incredibly smart, friendly and genuine. He was known by all his neighbors and was loved by everyone! His family and friends are devastated from his senseless death," his longtime friend Derrick Lobo wrote.
Pena tragically lost his life last Wednesday while "doing what he loved best, riding his bicycle."
At 5:36 p.m. he was riding in the area of Mission Boulevard and Orchard Avenue when he was struck by a Mercedes-Benz sedan, according to the Hayward Police Department.
The driver filed the scene at a high rate of speed and has not been caught, police said.
Pena was taken to a nearby hospital where he died of his injuries.
Authorities believe the involved vehicle was a gray, early to mid 2000s model Mercedes E350, with silver-colored five-spoke rims. The vehicle likely has major front-end passenger side damage as a result of the crash.
The GoFundMe campaign was started to help cover Pena's funeral expenses and to also make sure his children continue their educational pursuits.
"I remember how excited Chris was when his girls got into UC Berkeley and UC Davis. Education was everything to him and I know without a doubt that he would want his kids to finish college and get those degrees. So, I am all for doing anything we can do to help ease the burden for Joyce to meet those goals," wrote Lobo.
Anyone with information on the fatal hit-and-run or the driver's identity is urge to contact Hayward police at 510-293-7169.