Health department refers Thanksgiving refinery release to D.A.'s office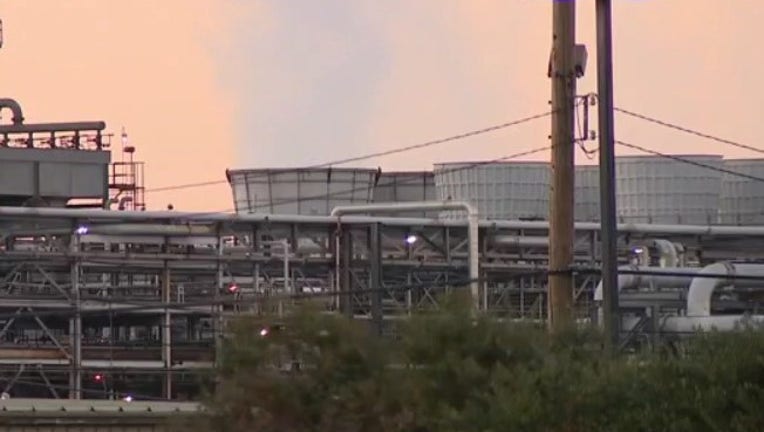 article
MARTINEZ, Calif. - Contra Costa Health (CCH) on Wednesday formally asked District Attorney Diana Becton's office to consider taking legal action against the Martinez Refining Company (MRC) for not notifying the county after the refinery released more than 20 tons of metal-laden dust into the community over Thanksgiving weekend.  
The accidental release of "spent catalyst" started around 9:30 p.m. Nov. 24 and continued into the early hours of Nov. 25, showering the surrounding community in the dust-like substance.  
Samples of the dust later showed elevated levels of aluminum and other metals, which could have potentially caused respiratory symptoms in people who breathed it. Prolonged exposure to these metals can lead to health concerns.
MRC didn't report the release via the county's community warning system or directly to CCH, as required by the county's notification policy. CCH learned about the release from media accounts two days after it began. Health officials say, had MRC followed the notification policy, the warning system would have been activated to notify the community about the hazard.
"It is unacceptable that the refinery did not notify county health services of their chemical release and that the county learned about it through the media," said John Gioia, chairperson of the Contra Costa County Board of Supervisors. "By failing to notify the county in a timely manner, the refinery delayed an emergency response that could have reduced harm to the surrounding community." 
A message left for MRC's community relations team wasn't immediately returned Thursday afternoon.
SEE ALSO: Family, friends plead for help in locating missing East Bay teen
CCH said in a statement that the district attorney's office has approximately 30 days to decide whether to accept the enforcement case referral. 
County health officials said they're also recommending an independent investigation and risk assessment be done of the accidental release of spent catalyst from the refinery. The Contra Costa County Industrial Safety Ordinance (ISO) Ad Hoc Committee will consider that recommendation at its Jan. 12 meeting.