Heavy smoke reported throughout Bay Area due to Solano fire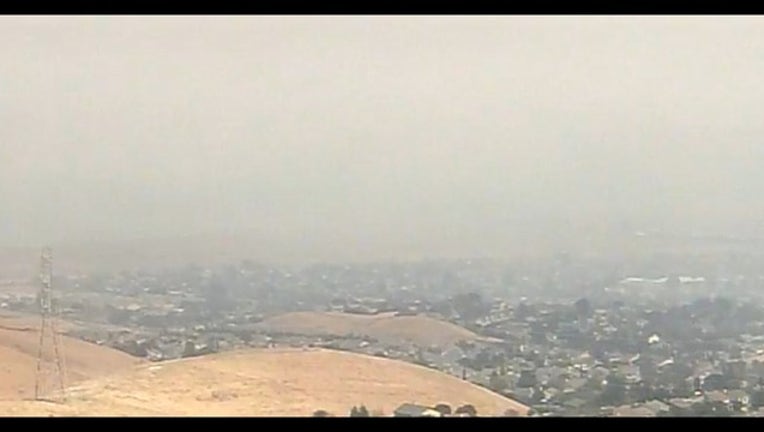 OAKLAND, Calif. (BCN) - Reports of heavy smoke around the Bay Area, from a Solano County grass fire this afternoon, has prompted warnings from air quality officials and local fire and police departments for affected individuals to stay indoors.
Smoke and ash from a four-alarm fire in Solano County is settling throughout the East Bay and parts of the South Bay due to northerly winds, according to Kristine Roselius, communications director of the Bay Area Air Quality Management District.
Several police and fire departments throughout the region have received inquiries from residents concerned by the heavy smoke. 
They urged residents to refrain from calling 911 to report the smoke, and to stay vigilant for any actual fires. 
Red Flag conditions will continue through Monday for most of the Bay Area, according to the National Weather Service.