High-speed East Bay pursuit ends in crash, arrest of suspects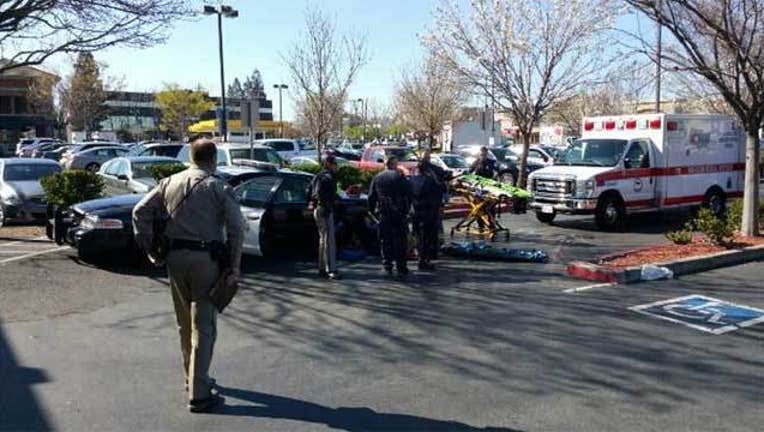 article
WALNUT CREEK, Calif. (KTVU) -- Authorities arrested three suspects after they allegedly led officers on a high-speed chase from Antioch to Walnut Creek Thursday, according to the California Highway Patrol.
CHP Officer John Fransen said just before 10 a.m., Antioch police were pursuing a Nissan Maxima reported stolen.
As the officers were chasing the car, Fransen said the driver started speeding and the Antioch officers called the CHP for assistance.
The CHP officers picked up the chase on state Highway 4 and followed the car at speeds exceeding 100 mph south on state Highway 242, Fransen said.
"The driver was driving extremely aggressively," Fransen said. "He was dodging in and out of lanes and using the right shoulder to pass."
The car ultimately got onto southbound Interstate Highway 680 before colliding with another car just north of Treat Boulevard in Walnut Creek near Pleasant Hill.
Fransen said the driver of the other car did not report any injuries as a result of the collision.
The trio in the suspect vehicle immediately fled the scene on foot, Fransen said.
One CHP officer quickly caught up with one of the suspects and detained him.
The two other suspects ran toward a BevMo liquor store at 2940 N. Main St. Fransen said officers detained one of the suspects inside the store and detained the other somewhere outside of the store.
Fransen said he did not know the ages of the suspects or their cities of residence, but said they are all male.
He said the three suspects were arrested on suspicion of evading officers and vehicle theft.
Calls to Antioch police about the incident were not immediately returned.