High wind advisories at many Bay Area bridges, highways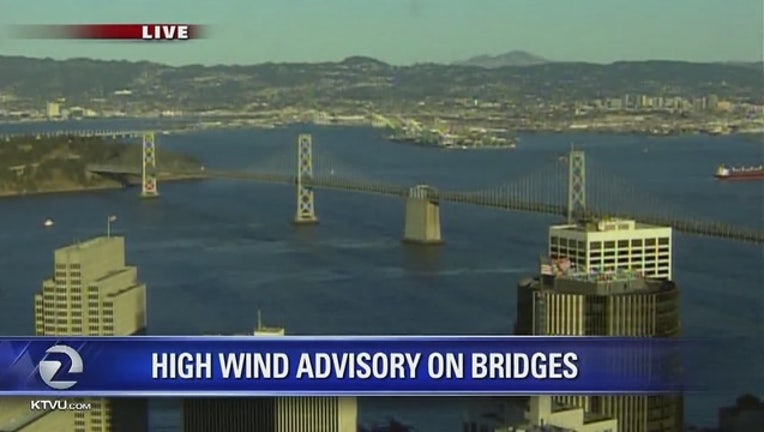 article
OAKLAND, Calif. (BCN) - High wind advisories are in effect this morning at many Bay Area bridges and highway locations, according to the California Highway Patrol.
The CHP has pinpointed the Antioch Bridge, the Bay Bridge, the Altamont Pass and the area around eastbound Interstate Highway 80 at northbound Interstate Highway 680 with high wind advisories.
In addition, northerly winds of 20 to 35 mph can be expected throughout the Bay Area, with local gusts exceeding 50 mph likely, according to the National Weather Service.
When driving in heavy winds, motorists should anticipate gusts. Drivers should keep an eye out for larger vehicles such as big-rigs, which may not be able to stay in their lanes during a gust.
Also, drivers should keep a firm grip on the wheel.
The breezy conditions, as well as low humidity, have led to very elevated fire weather concerns, with a red flag warning in effect in the Bay Area until 10 a.m. Sunday morning, according to the National Weather Service.