Hillary Clinton wins big in South Carolina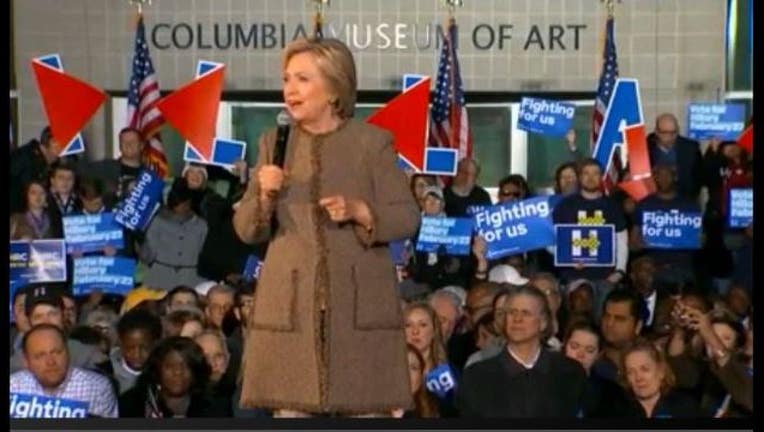 article
COLUMBIA, S.C. (KTVU) - Hillary Clinton cruised to a runaway victory in Saturday's South Carolina Democratic Primary.
Exit polls showed that Clinton received overwhelming support from African-Americans, who made up more than half the voters in the primary.
While older voters in South Carolina favored her, Vermont Senator Bernie Sanders received heavy backing from younger voters.
The South Carolina Primary is an open primary, which means that any registered voter, no matter their party affiliation, can cast a ballot in the Democratic Primary, if they had not voted in last week's GOP Primary.
Analysts predict that about 400,000 people voted in the South Carolina Democratic Primary.
The victory is a big boost for Clinton, as she builds momentum heading towards Super Tuesday, where polls have her well ahead of Sanders in the Deep South.