Hit-and-run driver who killed 12-year-old in Castro Valley surrenders
CASTRO VALLEY, Calif. (KTVU) - The hit-and-run driver who killed a 12-year-old girl in Castro Valley turned himself in to police on Tuesday. 
Authorities said 24-year-old Joshua Byrne, of Hayward, walked into a California Highway Patrol Office just after 8 a.m. and surrendered. He was arrested on suspicion of hit-and-run and vehicular manslaughter. 
The girl later identified as Lana Carlos, was in a crosswalk with her 13-year-old sister Jadyn at Crow Canyon and Manter roads when she was struck and killed on Monday around 3:30 p.m. 
"They were crossing the street and about midway through, for unknown reasons, Joshua turned left and collided into Lana," said CHP Officer Gabe Walters.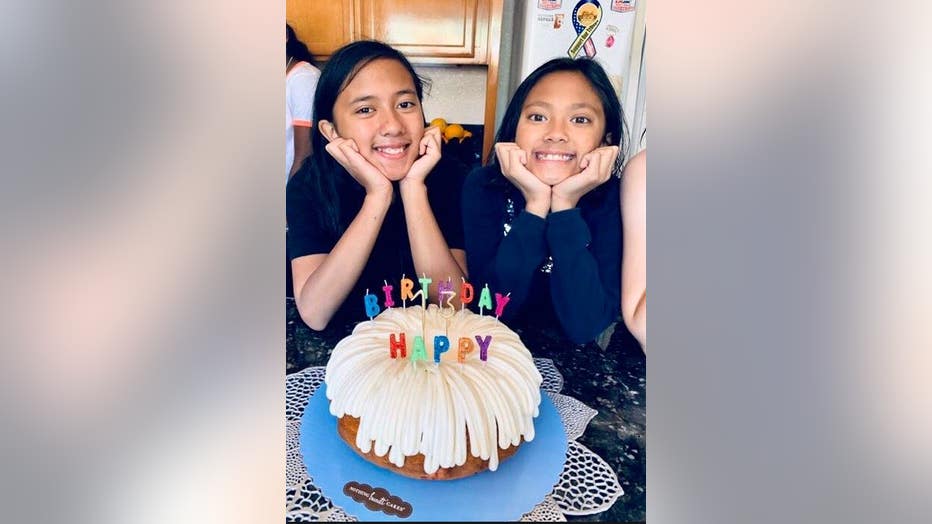 The family of 12-yr-old Lana Carlos (right) shared this photo. Lana's 13-year-old sister, Jadyn, (left) was with Lana when she was hit by a truck in the crosswalk at Crow Canyon and Manter roads
Don't forget to download our new and improved KTVU mobile app
According to CHP, Byrne was driving a black Ford-150 truck and initially stopped, looked, but ultimately drove away. 
Officers said the suspect showed no remorse and wouldn't discuss what happened.
"He gave no explanation, no reason, nothing," Officer Walters said. 
Surveillance video of the crash played a key role in the investigation and captured the truck just before Byrne took off. 
Carlos was a sixth-grader at Creekside Middle School and was walking with her older sister from school, not far from home, officers said. 
She was transported to UCSF Benioff Children's Hospital in Oakland with major injuries.
Just before 7 p.m. on Monday, authorities announced that the little girl had succumbed to her injuries. 
Classmates and staff at the school are devasted. Parvin Ahmadi, superintendent of the Castro Valley Unified School District, said grief counselors will be made available.
"We're going to be very watchful of how they feel and make sure we support them; make sure they have time to process," Ahmadi said. 
The Alameda County District Attorney's Office will review the case before deciding whether to file formal charges.