Hollister couple arrested for child sexual assaults at day care facility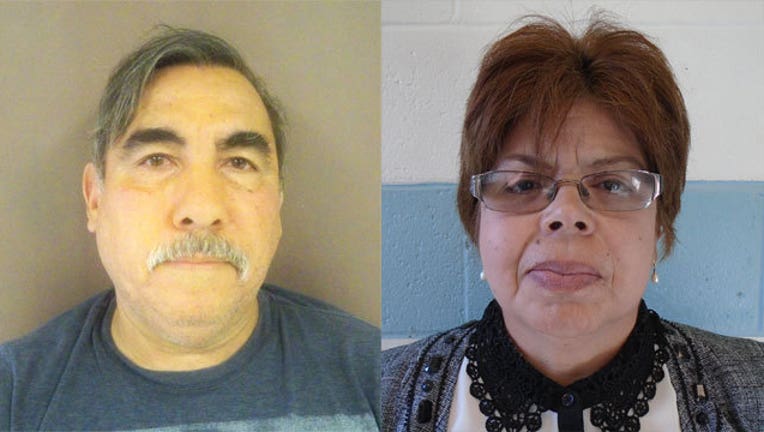 article
HOLLISTER, Calif. (KTVU) -- A husband and wife have both been arrested by Hollister Police after an investigation into child sexual assaults at their day care facility, according to authorities.
The arrests occurred after police investigated a report of child being inappropriately touched while attending the daycare center on Howard Court in Hollister run by Josefina Ramirez and her husband, Alberto Ramirez.
During the investigation, Hollister Police detectives determined that there were additional victims.
As a result, Alberto Ramirez was placed under arrest on July 10 and booked into San Benito County Jail for multiple counts of lewd acts upon a child, attempted lewd acts, and continual sexual abuse of a child.
Ramirez's bail was set at $600,000.
Working with the State's Department of Social Services Community Care, detectives were able to obtain a suspension of the day care facility's license after learning that Josefina Ramirez had not complied with required child care licensing regulations.
She was arrested on Tuesday and booked into county jail as an accessory.
The daycare center has been in operation in Hollister since 1995. Several of the victims were children of undocumented residents. Police believe targeting of victims who are undocumented may be a tactic to avoid detection because people who are undocumented may be less likely to seek assistance from police.
Anyone with information on unreported abuse cases is asked to call Hollister Police at 831-636-4330. Those wishing to remain anonymous can call the WeTip hotline at 800-78-CRIME. Information provided to WeTip may qualify for a reward.