USDA approves vaccine for honeybees, a first in the U.S.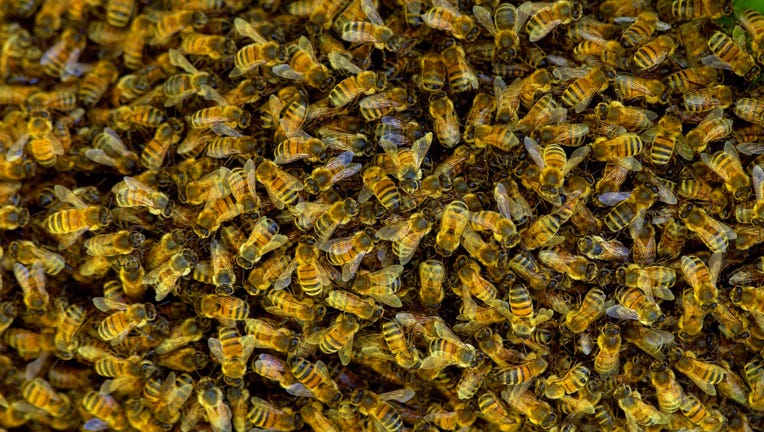 article
The U.S. Department of Agriculture has granted a conditional license for a honeybee vaccine to protect them from disease that can ravage colonies in as little as three weeks. 
Georgia-based Dalan Animal Health, the vaccine's developer, said one-third of the world's food supply relies on pollination, "and healthy commercial hives are essential to secure high crop yields."
It's the first vaccine for insects in the United States.
American foulbrood (AFB) is a bacterial brood disease that infects honeybee larvae, according to Penn State University. Although it only attacks larvae, "AFB weakens the colony and can quickly lead to its death in only three weeks."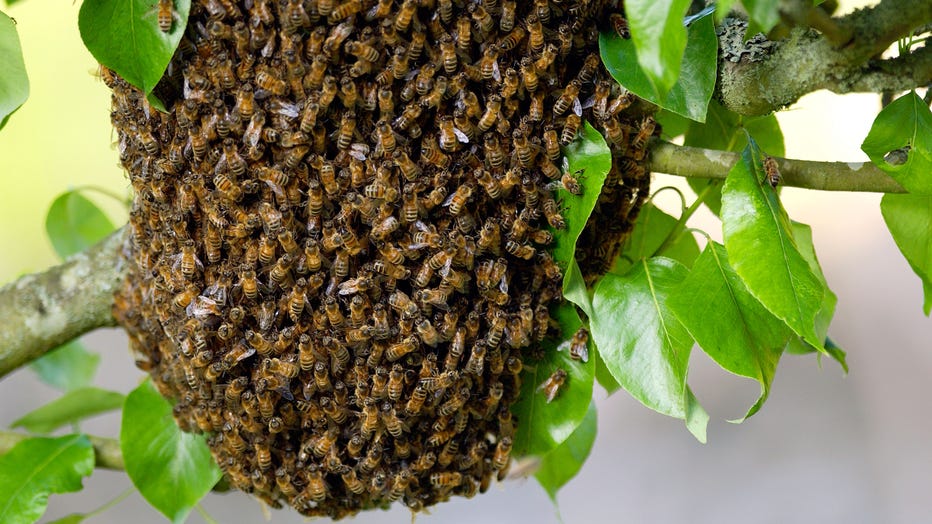 Honey bees swarming in a plum tree (Photo by Tim Graham/Getty Images)
"This is an exciting step forward for beekeepers, as we rely on antibiotic treatment that has limited effectiveness and requires lots of time and energy to apply to our hives," Trevor Tauzer, owner of Tauzer Apiaries and board member of the California State Beekeepers Association, said in a prepared statement. "If we can prevent an infection in our hives, we can avoid costly treatments and focus our energy on other important elements of keeping our bees healthy."
READ MORE: Japanese honeybees learned how to 'cook' murder hornet: report
The vaccine, which contains killed whole-cell Paenibacillus larvae bacteria, is given by mixing it into queen feed, which is consumed by worker bees. The vaccine is incorporated into the royal jelly by the worker bees, who then feed it to the queen, according to Dalan Animal Health.
After the queen eats it, fragments are sent to her ovaries, so the larvae have immunity as they hatch. The vaccine is non-GMO and can be used in organic farming. It's being manufactured by Diamond Animal Health in Des Moines, Iowa.
Dalan said the vaccine should be available for purchase in the U.S. this year.