Hormel unveils new chili cheese beer in time for Super Bowl
AUSTIN, Minn. - Hormel Chili is adding to this year's Super Bowl excitement with its first-ever beer: Hormel Chili Cheese Brew. 
Announced on Tuesday, the makers of Hormel teamed up with brewers at Modist Brewing Co. to create an unexpected sip inspired by the famous cheese dip.
"Hormel Chili Cheese Brew is the latest example of Hormel Chili leveling up game day snacks around one of the biggest snacking occasions of the year – the Super Bowl," a spokesperson with Hormel Chili told FOX Television Stations.
So, how can beer taste like chili cheese dip? According to the company, the American lager features Minnesota Pilsner barley malt and flaked corn. With this corn chip-flavored base, Modist Brewing Co. added a mix of savory spices and hints of cheddar cheese powder to bring the flavors of Hormel Chili Cheese Dip to life.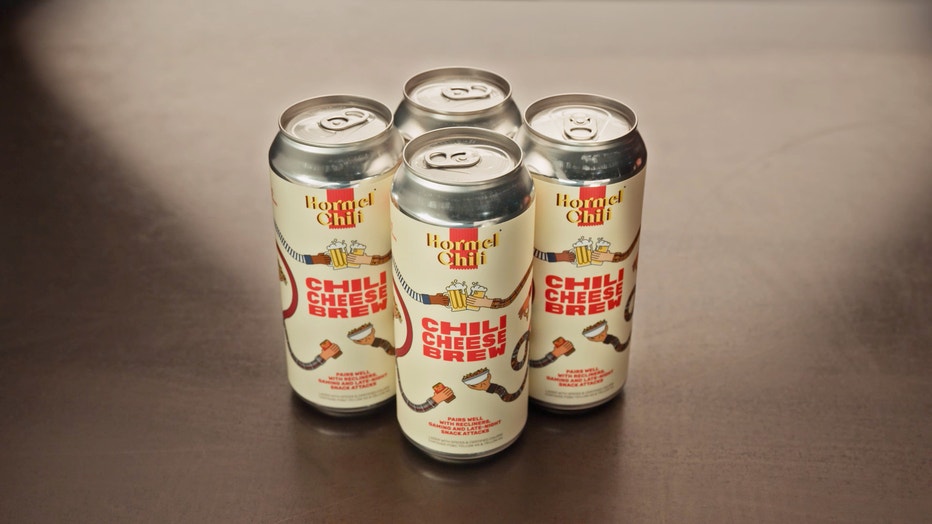 Picture of the Hormel Chili Cheese Brew (Credit: Hormel)
"Football season is just as much about the game as it is about delicious food and drinks, and the people you enjoy watching the game with," said Jason Hron, Hormel Chili's brand manager said. "This year we were inspired to bring fans together and create something everyone can agree on – an irresistible sip that unites the best flavors of our famous Hormel Chili Cheese Dip."
According to the company, the 4-pack of beer is currently available on its website and can ship in time to enjoy during Super Bowl parties on Sunday, Feb. 12.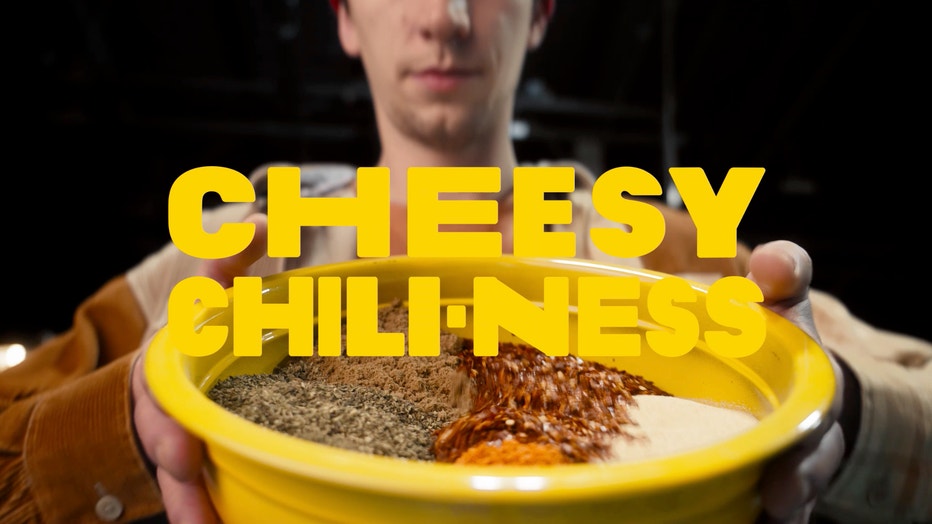 Press image of Hormel Chili Cheese Brew (Credit: Hormel)
Last year, the brand gave one fan the chance to win a Hormel Chili Cheese Keg, a gameday appetizer innovation that combined Hormel Chili and cheese inside a fully functioning half-barrel keg. 
RELATED: Pro Bowl 2023: Pete Davidson and Snoop Dogg to captain All-Star game's NFC, AFC teams
Hormel Foods Corporation, based in Austin, Minnesota is a global branded food company across more than 80 countries worldwide. Modist Brewing Co., based in Minneapolis, opened in April of 2016 aiming to push past traditional brewing to create unconventional beers through experimentation. 
This story was reported from Los Angeles.