Hot dog dynasty lives on: Joey Chestnut wins contest again for the 12th time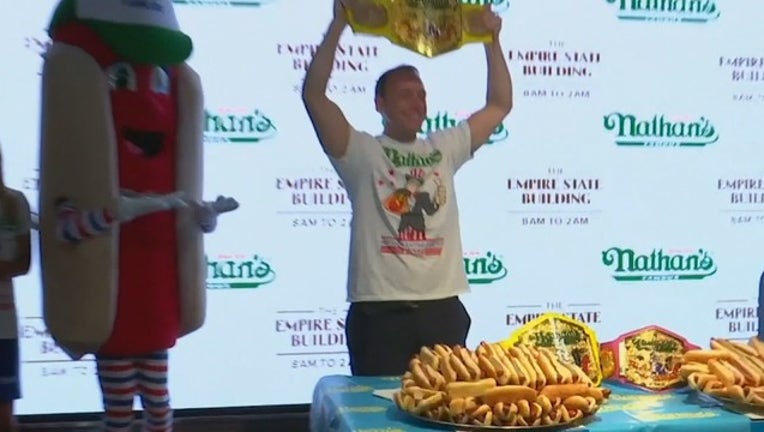 NEW YORK (KTVU/AP)- - Hot dog! Joey "Jaws" Chestnut did it again.
The 35-year-old San Jose man won the Nathan's Hot Dog Eating Contest for the 12th time. He downed 71 hot dogs in the annual Fourth of July eat-off in Brooklyn's beachside Coney Island neighborhood. His all-time record was 74 in 2018, and he was hoping he would have been able to eat 75. 
Chestnut weighed in at 216.5 pounds, while defending women's champion Miki Sudo weighed 114 pounds. She also won on Thursday, downing 31 dogs.
Thursday's top five winners of each gender will split $40,000. The two first-place winners will each earn $10,000.
This story was reported from Oakland, Calif.