Human Kindness: Officer drives woman home to San Francisco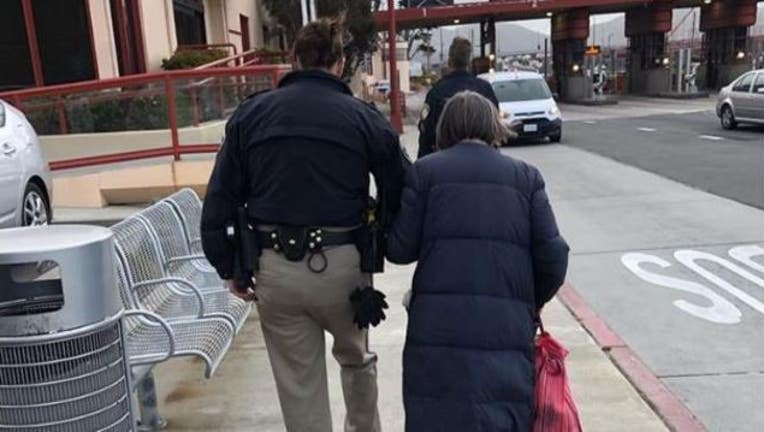 article
MARIN COUNTY, Calif. (KTVU) - A California Highway Patrol officer came to the rescue of a 90-year-old woman who found herself lost enroute home to San Francisco following a church service.
CHP officers were called to a bus stop at the Golden Gate Bridge Toll Plaza around 5:15 p.m. Sunday. That's where they found the woman, who had attended the church service and was trying to take the bus home. 
After being dropped off at the bus stop near the toll plaza, the woman had spent two hours trying to find the transfer station for her next bus. 
That's when Officer Leslie Poteet steeped in. 
According to CHP Marin, Officer Poteet decided the woman had been through enough and offered up a ride in her warm patrol car out of the cold wind by the bridge. 
Officer Poteet ensured the woman was safe, as she drove her home.