Human skeleton remains found on UC Berkeley's Clark Kerr Campus
BERKELEY, Calif. - Human remains were discovered at UC Berkeley's Clark Kerr Campus Tuesday, school officials reported.
School officials notified students what appeared to be a human skeleton was found in a building that has "not been occupied for many years." The remains are "skeletonized," though, it is not known how many years the remains have been there. 
Officials said the remains were found at Building 21 on 2601 Warring Street, just southeast of the main campus.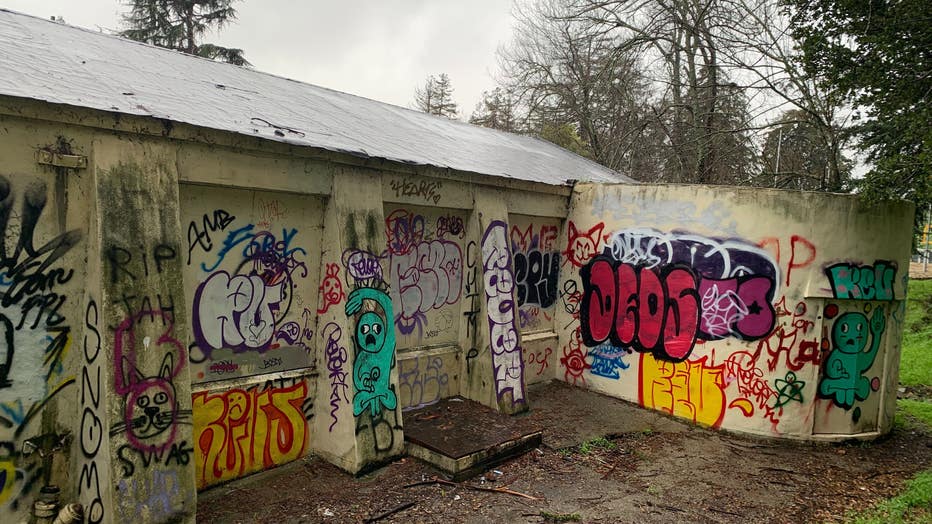 UC Berkeley Clark Kerr Campus
Officials said there are no outstanding cases of missing individuals from the school or campus. Officials have not identified the remains, nor have they said if the remains were that of a man or a woman. 
A campus alert was put out to students on Friday. 
SEE ALSO: Missing Concord teen found dead near highway: Police
The Alameda County Coroner's Office is investigating. The cause of death will be determined through an autopsy. Officials said more information will be provided once the coroner's report is made available.
UC Berkeley Clark Kerr Campus
"We saw a lot of police activity. There was a construction site. They were like demo-ing everything out of this building and all of a sudden just stopped. The next day we saw the coroner come. A lot of police activity. It surprised me that much. There's a lot of homeless activity here, so it was an abandoned building, so figured probably something like that happened," said an unidentified man who was working in the area when the body was discovered." 
Students seeking support can contact the university's Counseling and Psychological Services (CAPS) at (510) 642-9494 for phone or virtual appointments. For after-hours support, there is a 24/7 line at (855) 817-5667. Students are also encouraged to contact their Residential Life Staff.
KTVU's Evan Sernoffsky contributed to this story.