Ice-T honored with Hollywood Walk of Fame star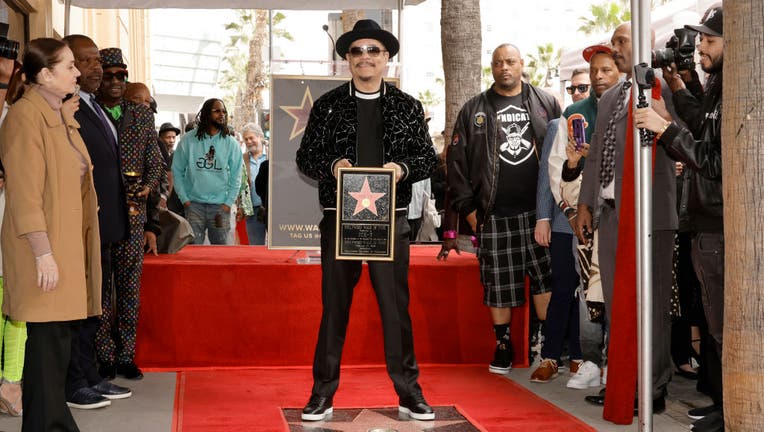 article
LOS ANGELES - A star on the Hollywood Walk of Fame was unveiled Friday honoring Ice-T, one day after the 65th birthday of the gangsta rap pioneer-turned-actor.
Ice-T's "Law & Order: Special Victims Unit" castmate Mariska Hargitay and the series' creator Dick Wolf and fellow legendary rapper Chuck D joined him at the ceremony.
Ice-T was born Tracy Lauren Marrow in Newark, New Jersey on Feb. 16, 1958. By the time he was 13, both his parents had died and he was sent to live with his an aunt and her husband in who lived in the Windsor Hills section of Los Angeles.
He got his stage name by reciting portions novels by Iceberg Slim with friends telling him, "Yo, kick some more of that by Ice, T."
Ice-T became interested in hip-hop music during his two years in the U.S. Army. Following his discharge in 1979, he initially sought to be a DJ, adopting the stage name Ice-T as a tribute to Iceberg Slim. However, he received more attention for his rapping, which led him to pursue a career as a rapper.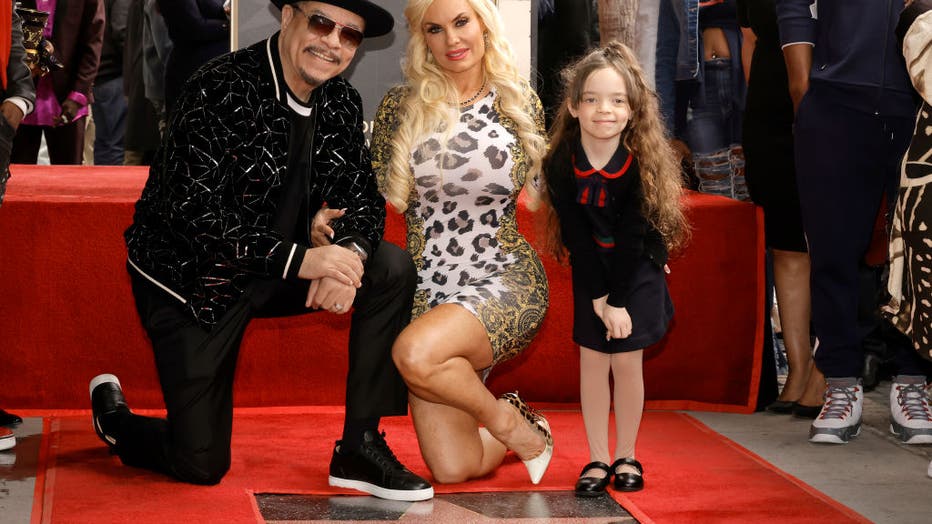 SUGGESTED: Rapper Ice T: 'LA is just a dangerous place, rapper or not'
Ice-T began recording singles in 1983 and released his first album in 1987, "Rhyme Pays," which was certified as gold by the music industry trade group, the Recording Industry Association of America.
Ice-T formed Rhyme Syndicate Records in 1987, which released a string of groundbreaking West Coast rap records.
His 1991 album, "O.G. Original Gangster" is regarded as one of the albums that defined gangsta rap. It also introduced his heavy metal band Body Count, whom he toured with on the inaugural Lollapalooza concert tour in 1991, gaining him new fans.
Body Count's self-titled 1992 debut album included the single "Cop Killer," which drew criticism from elected officials, the National Rifle Association and various police advocacy groups.
Ice-T is a four-time Grammy nominee and two-time Grammy winner. He won a Grammy for best rap performance by a duo or group in 1991 on his first nomination for "Back On The Block." His other Grammy came in 2021 as part of Body Count for best metal performance for "Bum-Rush."
Ice-T's other Grammy nominations were in 1991 for best rap solo performance for "New Jack Hustler" and 2018 for best metal performance for Body Count's "Black Hoodie."
Ice-T's first acting credit came in 1984, when the producers of "Breakin"' asked him to rap in the movie.
Ice-T began his long relationship with Wolf in a 1995 episode of the Fox police drama "New York Undercover."
"I was very impressed by his authenticity as an actor," said Wolf, who then cast him as one of the leads in the 1997-98 NBC crime drama, "Players," and "thought of him immediately when I was casting a new detective for season two of `SVU.'
"Ice is the consummate professional, his work ethic is unimpeachable and he has grown exponentially as an actor. Casting Ice as Fin was one of my best moves as a producer."
Ice-T also starred in Wolf's made-for-television movie, "Exiled: A Law & Order Movie." He also portrayed his "SVU" character, Detective Odafin "Fin" Tutuola, on three other Wolf-produced series, "Law & Order," "Chicago P.D." and "Law & Order: Organized Crime."
Ice-T's other film and television credits include "New Jack City," "Ricochet," "Trespass," "Johnny Mnemonic," "Unbreakable Kimmy Schmidt," "Younger," "30 Rock" and "Saturday Night Live."
Ice-T and his wife, Coco Austin, starred in the 2011-13 E! Entertainment Television alternative series, "Ice Loves Coco."