Iconic San Francisco cable cars halted due to poor air quality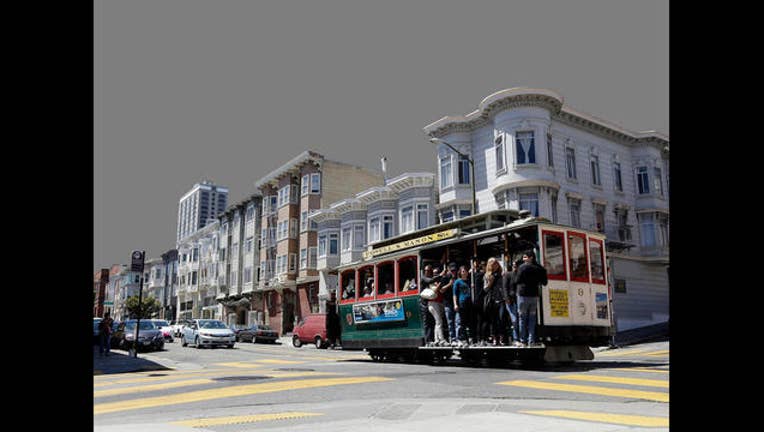 article
SAN FRANCISCO (AP/BCN) - San Francisco's iconic open-air cable cars have been pulled off the streets because of choking air wafting in from a wildfire in Northern California.
San Francisco Municipal Railway officials said Thursday that because of the poor air quality, "all cable cars will be pulling back into the cable car barn."
The San Francisco Municipal Transportation Agency made the announcement on Twitter around 2:25 p.m., saying buses would provide service for the remainder of the day.
Bus shuttles will be providing service on the Powell, Powell-Hyde, Powell-Mason and California cable car lines for the remainder of the day and Friday as well, Muni officials said.
The deadly wildfire started a week ago in the Northern California town of Paradise about 180 miles (290 kilometers) north of San Francisco. It has sent smoke across the region.
Schools in San Francisco, Sacramento, Oakland and elsewhere have announced they will be closed Friday because of the poor air quality.
The decision to halt the service was made out of concerns over air quality for customers and employees, according to Muni.
Mayor London Breed announced on Twitter that the entire Muni transportation system will be free on Friday so people can avoid traveling outdoors. 
SamTrans will also offer free rides on their buses for Friday. They tweeted they have clean, filtered air on board. 
Wire services contributed to this report.