IHOP waiter in viral photo receives nursing job offer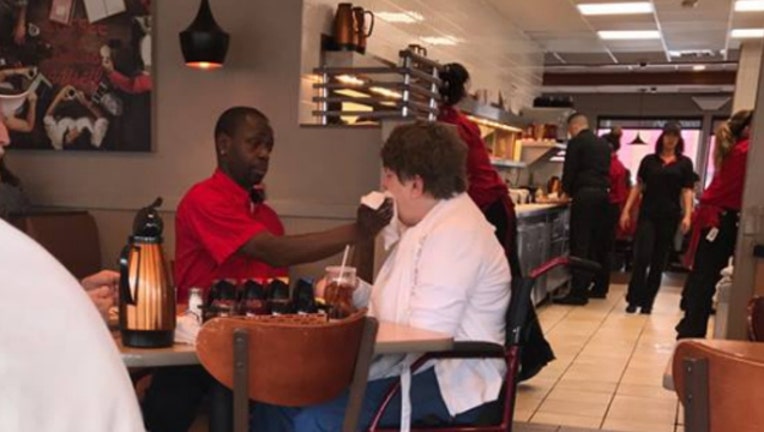 article
FOX NEWS - An Illinois IHOP waiter who garnered national attention after a photo of him helping a disabled patron eat went viral said he's out there to help anyone he can, and that he's even received an offer to become a nurse. Joe Thomas, who said he regularly waits on the couple featured in the photo, wanted the pair to enjoy their meal together.
"I always see him stop eating to feed her and I was like, 'Heck, if I'm not doing anything why don't I go feed her so he can eat and everyone can be happy?'" Thomas told WICS. "My parents always told me to treat people equally, and that's what I try to do all the time."
A nearby customer witnessed Thomas' kind gesture and snapped a photo. She later shared it with the IHOP Facebook page, where it was shared an additional 4,800 times and received more than 11,000 likes.
"Today while visiting your Springfield, IL location on Dirksen I witnessed a very touching moment involving one of your servers," Keshia Dotson posted on March 25. "A man and disabled women were dining and your server sat down with them and proceeded to help feed the disabled woman while her companion enjoyed his food. My faith in humanity has been restored a little today."