In Apple's latest update, emoji get diverse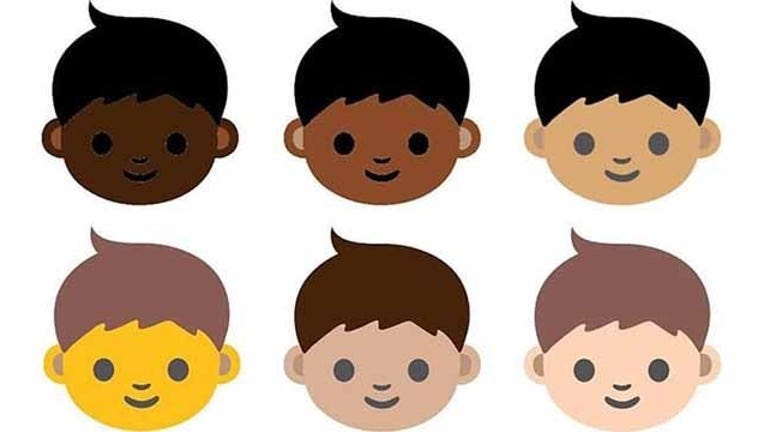 article
NEW YORK (AP) — Lovers of emoji, the cute graphics that punctuate online writing and texts, will soon be able to pick from different skin tones on Apple devices.
Apple Inc. has incorporated more diverse emoji into the developer version of the latest update to its mobile operating system. The iPhone and iPad maker has not said when the update will be available for all users.
Currently almost all the emojis depicting people or body parts, such as a fist or bicep, look white. More cartoon-like faces that are smiling, crying, winking or suggestive of other emotions come in a shade of yellow reminiscent of "The Simpsons" characters.
An Apple spokeswoman said Tuesday that the company is working with the Unicode Consortium, the nonprofit organization that sets the standards for the pictograms, "to update the standard so that it better represents diversity for all of us."
Unicode last fall proposed adding five new skin color options for emoji. A Unicode technical report says users worldwide want emoji that better reflect global diversity.
Devices made by Apple as well as those running Google Inc.'s Android operating system dominate the smartphone and tablet market.
A message left with Google was not immediately returned.