Injured Concord man airlifted after fall on Stinson Beach rocks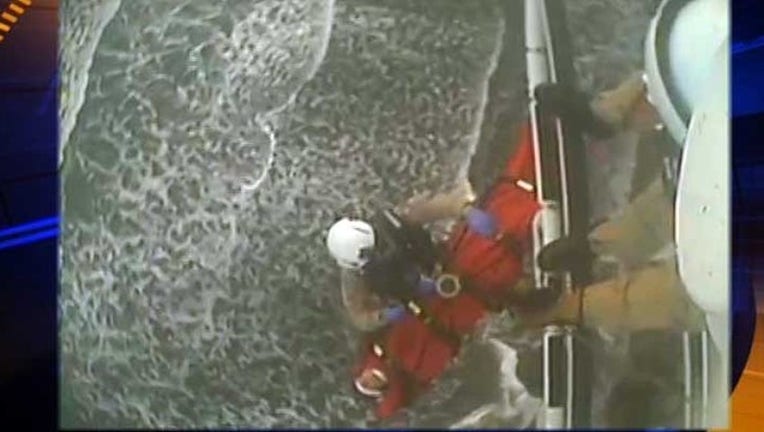 article
STINSON BEACH, Calif. (KTVU and wires) -- A Concord man suffered a head injury and was airlifted to the hospital by a helicopter after falling down rocks at Stinson Beach, authorities said.
According to the California Highway Patrol, they received a request from the Marin County Sheriff's Office and the National Parks Service for an air operations unit at the south side of Stinson Beach around 7 p.m. Tuesday.
The 20-year-old man was highly intoxicated and became combative with rescue crews who were trying to assist him, according to the CHP.
Once the helicopter landed on the beach, a CHP officer assisted sheriff's deputies in taking the man into custody.
Shortly after, the man became unconscious from his injuries.
Because of impassable terrain, the helicopter hoisted the man to a safe landing zone, where he was taken by ambulance to a hospital.