Inmate dies after being found unconscious Tuesday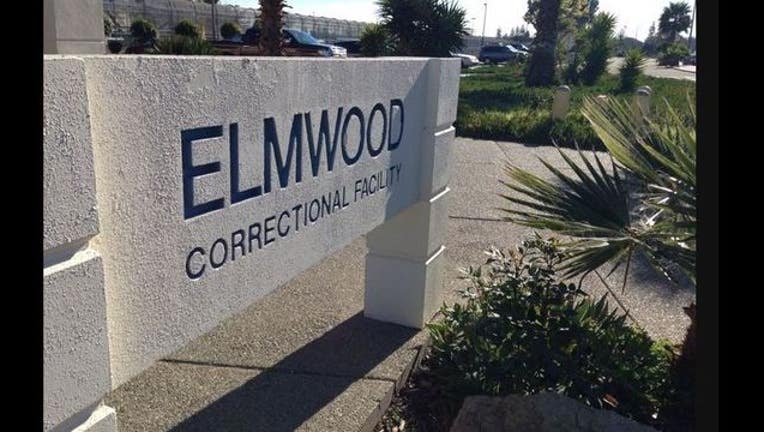 article
MILPITAS (BCN) A low-security inmate died this afternoon after he was found unconscious and not breathing at the base of a stairway at a Milpitas jail early Tuesday morning, according to Santa Clara County sheriff's officials.
Shane Varaiya, 35, of Cupertino, had been in custody since May 28. He died at a hospital at 12:58 p.m. today.
Inmates alerted correctional deputies that Varaiya was outside Barrack 4/5 of the low-security Minimum Camp at the Elmwood Correctional Facility around 5:40 a.m. Tuesday.
After finding Varaiya at the base of the outside stairway of the barracks, deputies performed CPR and used an automated external defibrillator to try to resuscitate him.
Jail medical staff performed first aid before taking Varaiya to a hospital in an ambulance, sheriff's Sgt. Rich Glennon said.
The Minimum Camp is the least restrictive housing area for the lowest-security level offenders in the county, allowing for greater access to programming in a dorm setting, according to Glennon.
Inmates use the barrack staircases as part of regular movement throughout the camp, sheriff's officials said.
Investigators with the sheriff's office and the Santa Clara County District Attorney's Office are considering whether Varaiya jumped off the second-story stairwell to take his own life or accidentally fell.
Surveillance cameras did not capture the fall, Glennon said.
In April, a 48-year-old inmate identified as Patrick Missud died at a hospital after he was found unresponsive on the floor of the common area in the M-8 housing unit at Elmwood.
Missud, a disbarred lawyer who had been charged with attempting to threaten a public official, also died at a hospital and had visible injuries consistent with falling or jumping from the second level.
Sheriff's investigators said they believed Missud's death was a suicide.
A $1.6 million project to construct floor-to-ceiling suicide prevention barriers that would prevent climbing along the second-floor walkway at both Elmwood and the Main Jail in San Jose was passed unanimously
by the Santa Clara County Board of Supervisors last month.
The initiative is part of a larger movement to reform the county jail after 33-year-old mentally ill inmate Michael Tyree was found dead in his cell in 2015.
Three correctional deputies were found guilty earlier this month of beating Tyree to death.