Inmates' rights group tells Alameda Co. supervisors of inhumane jail conditions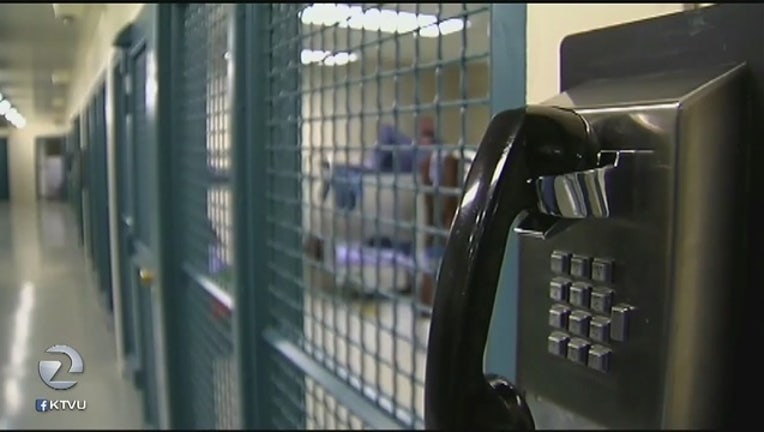 OAKLAND (BCN) Inmate rights activists told an Alameda County Board of Supervisors committee today that they're concerned about the conditions at the county's two jails, the Glenn Dyer Jail in Oakland and the Santa Rita Jail in Dublin. 
The activists told the board's Public Protection Committee that conditions are so bad that 126 inmates at the Glenn Dyer Jail went on a hunger strike from Oct. 15 to 19 to protest what they consider to be inhumane living conditions in the jail.
The activists also said they want the Sheriff's Office, which runs the jail, to stop putting inmates in solitary confinement and stop what they alleged is the Sheriff's arbitrary practice of classifying inmates as gang members.
In addition, the activists claimed that there is insufficient and unsanitary clothing and insufficient food for indigent inmates.
Marlene Sanchez of Communities United for Restorative Youth Justice said, "The demands being made by the people inside, including ending the torturous practice of solitary confinement, are appeals to be afforded basic human rights and dignity."
Oakland attorney Anne Weills, who has represented inmates who have accused jail deputies of mistreatment, said, "Indeterminate solitary confinement is torture. The United States does that and so does Alameda County."
Berkeley attorney Yolanda Huang, who also represents inmates, said she recently represented a 60-year-old woman who was held in a cell by herself 24 hours a day for two weeks and during that time she didn't have access to toilet paper, a shower, clean clothes and utensils to eat.
Huang said she sued the county on behalf of the woman and reached a settlement for her, although she didn't disclose the details.
Huang said the sheriff's rules for the proper way to treat inmates are reasonable but said the problem is that individual jail guards have too much discretion and often don't comply with the rules.
Sheriff's Capt. Dave Blanchard, who supervises the Glenn Dyer Jail, said he had "no knowledge" of the inmates' concerns before the hunger strike last month but since then jail officials have been investigating those concerns and are having "an open dialogue" with inmates.
Blanchard said, "Alameda County does not practice indefinite solitary confinement" for inmates.
But Blanchard said the Sheriff's Office does place inmates in "administrative isolation" if they are deemed to be a danger to other inmates or jail staff or are themselves in danger of being armed by other inmates. He said 82 inmates at Glenn Dyer currently are in administrative isolation.
Blanchard said inmates in administrative isolation are confined to a cell for up to 23 hours a day but still are allowed time to exercise, do their laundry, buy extra food and have visitors.
Blanchard also said inmates in administrative isolation can petition to have their status reviewed and changed to a less restrictive designation.
Blanchard said inmates get three meals a day, have their undergarments washed twice a week, have their outer garments washed once a week and their blankets washed every three months.
Supervisor Richard Valle, who chairs the Public Protection Committee, and Supervisor Scott Haggerty, who also served on the committee, expressed concern about the conditions for inmates at the county's jails.
They said they will continue to monitor the inmates' conditions and hold additional hearings in the future.