"Inside Out" edged out at the box office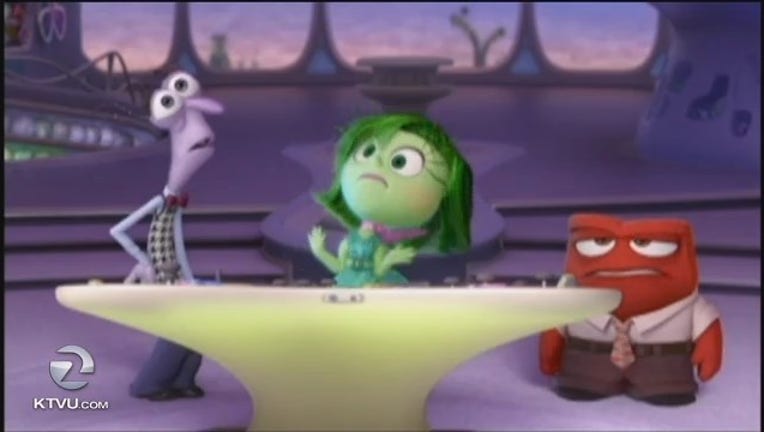 article
EMERYVILLE, Calif. (KTVU) -- The film, "Jurassic World," took a bite out of "Inside Out," the latest feature from Pixar Animation Studios in Emeryville.
According to cinema industry experts, "Jurassic World" earned $54.2 million, compared to $52.1 million for "Inside Out."
Both films are said to be doing well, but the box office totals for the dinosaur action thriller is becoming historic.
In its third weekend of release, it crossed the $500 million mark in 17 days, faster than any film in North American box office history, movie industry officials said.
"Inside Out" is still faring quite well. It has grossed approximately $184.9 million in its first two weeks of release. The film, which takes place inside the mind of an 11-year-old girl, is receiving high marks from both film critics and movie goers.
The final numbers are expected Monday.