It's a boy!: Introducing the latest addition to the Curry family on Instagram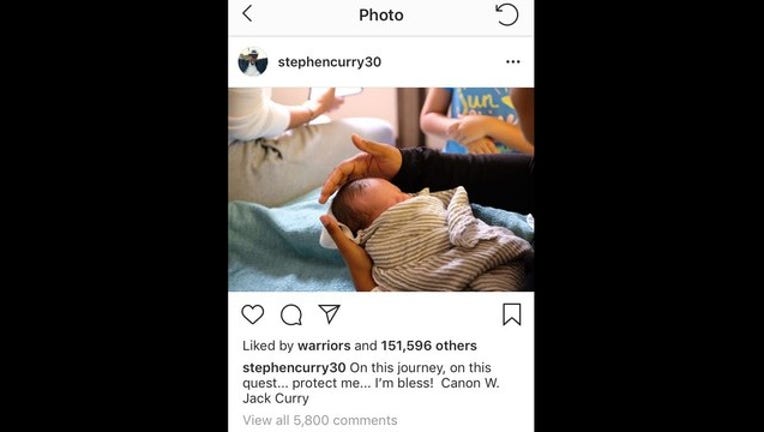 OAKLAND, Calif. (KTVU) - It's a boy! Proud mom and pop, Stephen and Ayesha Curry introduced their son, Canon W. Jack Curry, on Instagram on the 4th of July. 
The star shooter and point guard for the NBA champions Golden State Warriors wrote this caption on his Instagram page: 
"On this journey, on this quest... protect me... I'm bless! Canon W. Jack Curry." 
According to Ayesha's Instagram page, Canon was born early on July 2 and now the Curry's are a family of five. 
"My heart is FULL. God has been too good to us. Our beautiful baby boy Canon W.Jack Curry 7/2/2018. He joined us earlier than we thought and we couldn't be more excited and grateful. Family of 5! @stephencurry30 #mynewman 😆😍 📷 by this mama of 3!"
In February, Ayesha Curry announced the couple were expecting their third child, but the gender wasn't revealed until Wednesday. 
Canon joins his two older sisters, Riley and Ryan.