'Jeopardy!' executive profusely apologizes for 'horrible error' that left fans fuming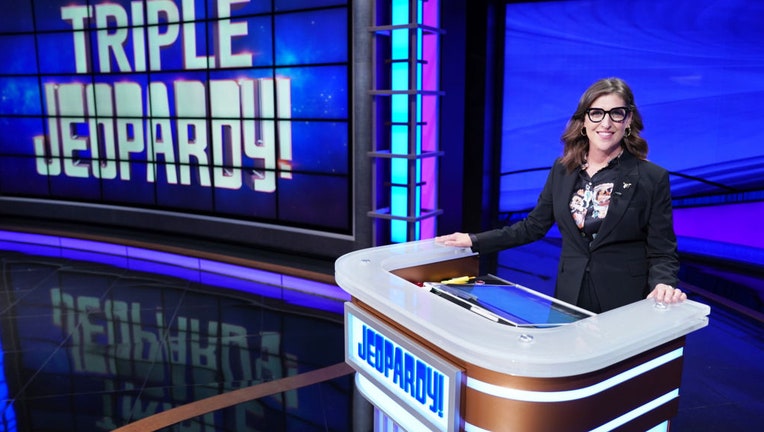 article
What is "sorry"?
"Jeopardy!" went viral last week when irate fans voiced intense frustration with an editing error that revealed the winner of an episode at the top of the hour. 
Executive producer Michael Davies offered an extensive apology to fans of the popular game show during the "Inside Jeopardy!" podcast.
"Right off the bat, apologies to our entire audience," Davies said. "We totally blew it at the top of the show. We made a horrible error where we revealed the final scores at the end in the opening cutaway shot during [host] Mayim's [Bialik] monologue."
'JEOPARDY!' FANS FURIOUS AFTER MAYIM BIALIK SCHEDULE ANNOUNCEMENT
Davies admitted it was a sequence of errors that led to the catastrophic reveal, explaining the original issue — retaping host Mayim Bialik's monologue — was fairly standard.
"We do occasionally pick up monologues for some reason. Sometimes there's a fact that's incorrect, sometimes there's just a performance issue. So, we pick it up at the end of the show," he said of retaping. 
KATY PERRY, PAT SAJAK, MAYIM BIALIK TRASHED BY FANS: TV HOSTS UNDER FIRE IN COMPETITION SHOWS
"There is a cutaway shot during there, of course it should be standard procedure. And it is supposed to be standard procedure that we take the scores in the podiums back to their original level, but it didn't happen," Davies explained of the secondary issue.
"This was then not caught in post [production]; it was not caught in the final QC [quality control]. There are so many elements that should check this."
"We have now put in place a new series of protocols that will prevent this from happening again."
While the mistake could not be rectified after airing, Davies insisted it was how "Jeopardy!" responded that would matter going forward.
'JEOPARDY!' HOST KEN JENNINGS JOKES ABOUT ABSENCE AMID MAYIM BIALIK BACKLASH
"My whole thing is to always focus not on what happened and why did this happen in order to punish people; it's what happened and why did it happen so that we can build a protocol to make sure it never happens again," he said. "And so we live and learn. And we apologize for anybody whose experience of this program was ruined."
Davies candidly revealed the executives at "Jeopardy!" are hardest on themselves when these types of errors happen.
"We take these mistakes to heart so hard, the self-flagellation that happens across the senior management team and the post team and everybody involved. That's a good thing about 'Jeopardy!' We take mistakes really, really seriously," he added. 
Davies said the show intends to be "more transparent" when mistakes happen.
He elaborated about the show's production as it continues to expand with several spinoffs and specials. 
"There is some pressure on this production. We're making more episodes. People are working more hours, and so that does lead to mistakes. But still, no excuse for this. It's too basic. We're going to do everything we can to make sure this doesn't happen again," Davies said.